Charlotte Billboards and OOH
Ready to re-invent the OOH wheel? Learn more about starting your billboard advertising campaign in Charlotte, North Carolina.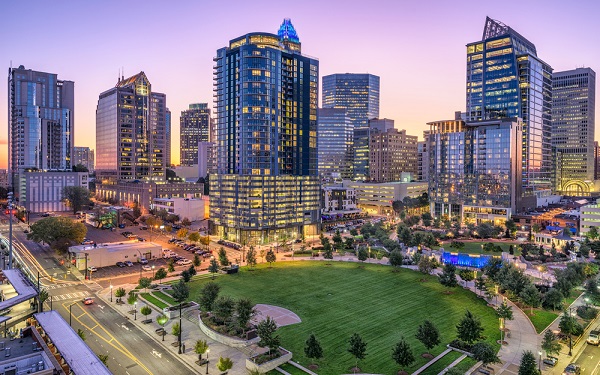 Why OOH in Charlotte?
Outdoor advertising and OOH media have a huge presence in the Queen City: Charlotte, North Carolina. Placing a billboard advertisement along Charlotte's busy interstates, highly visible commercial and industrial corridors, and within diverse neighborhoods offers a tremendous opportunity to create brand awareness and leave a lasting impression on viewers.

Where to OOH Advertise in Charlotte?

Outdoor advertising in Charlotte, North Carolina, can be extremely effective due to its bustling cityscape. From placing billboard advertisements on the highly visible intersection between Trade and Tyron streets to posting marketing ads at Charlotte Douglas International Airport, your OOH options in this city are endless.
You can also take advantage of city bus advertising, as Charlotte's mass transit system serves all the major parts and neighborhoods in town. And, of course, you don't want to miss out on billboard advertising in the city, particularly in lively Uptown Charlotte, to reach a larger target audience and maximize your advertising ROI.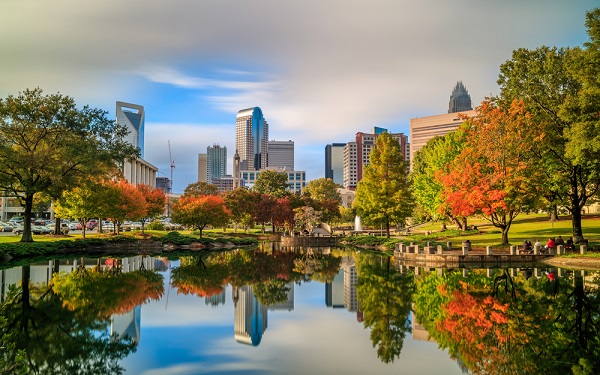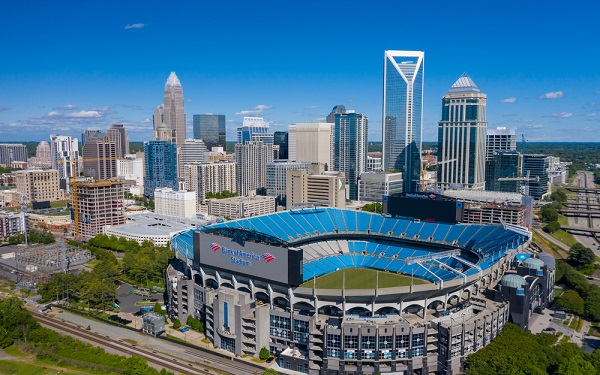 Demographics of Charlotte, NC
Marketing in Charlotte is a great way to reach out to the city's diverse population. With an estimated population of over 872,500 people, an average age of 35 years old, and a median household income of $68,000, billboard advertising to Charlotte residents is sure to be a win for your business.
By using targeted OOH campaigns, you can cater your message to all demographics, allowing your business to thrive amongst different age groups, income levels, and interests to ensure your product or service is reaching your target audience.
Costs of OOH in Charlotte
Before beginning your billboard advertising campaign in Charlotte, NC, you'll want to consider the different types of billboards and their costs to ensure you're selecting the most cost-effective option. We've outlined the average monthly costs for billboards in the Charlotte area below as a guide:
Large Bulletin Billboard: $2,000

Large Digital Billboards: $3,000

Medium Poster Billboards: $1,000

Medium Digital Billboards: $1,500
It's also important to consider your billboard design and location when calculating total costs. And that's where True Impact Media comes in––always on the ready to help you plan and execute a successful billboard campaign in Charlotte, NC.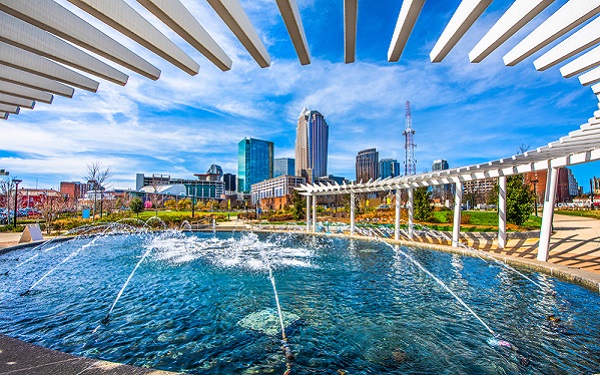 Capture Your Audience With Charlotte Billboards
Simply put, you can't go wrong with a billboard advertisement in Queen City. The combination of the lower billboard advertising costs, the city's excellent visibility and high traffic areas creates a match made in advertising heaven. So, why wait?
Our team at True Impact Media specializes in producing impactful, visually stunning billboards to ensure your businessleaves a lasting impression on the greatest number of potential customers in the Charlotte area. Contact us to learn more today!