Subway Station Advertising
Subways and transit systems offer huge potential for marketers. The New York City Subway System has millions of subway riders each day in one of the most coveted markets in the world. Each passenger may spend anywhere from 15 minutes to an hour getting from one place to the next, creating ample exposure time for your advertisement. There are eleven underground subway systems and a total of 32 transit systems in major markets across the United States.
Check out the types of Subway Station Advertising: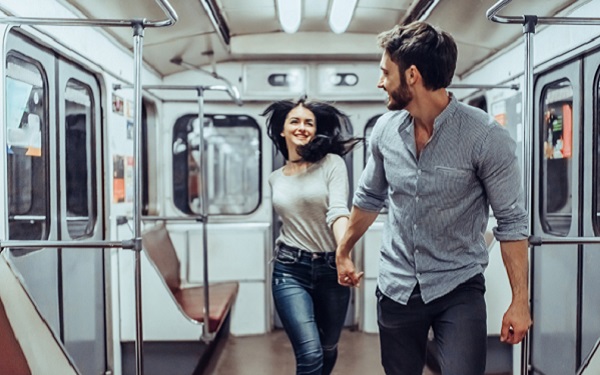 Interior Cards Advertising
Train passengers are a captive audience, and subway advertising with interior cards take full advantage of this opportunity. Every time commuters look up at the subway map or stand to exit the train, they will see your message. You can design with a bold creative campaign, and cater the content of your ads to target pain points common with commuters, who often use this time to reflect on their day.
Platform Posters Advertising
Platform posters are featured throughout subway and train stations, from entry points to exits and everywhere between. You can use traditional print posters or digital screens for a more eye-catching display, and target your messaging based on the location of the station. A platform poster is one of the most affordable train station advertising options, especially in areas outside the city center.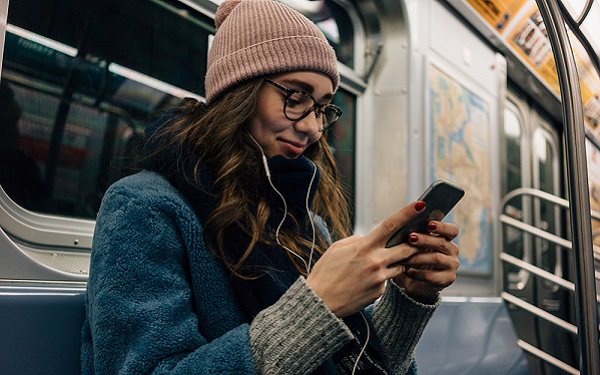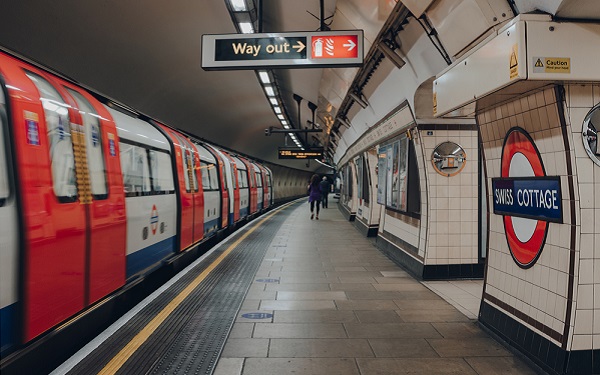 Branded Train Advertising

Even when they are distracted by phone screens, subway riders are always keeping an eye out for their train. Branding a subway train with your Brand name and logo creates a moving subway billboard that offers exposure at every stop on the route, and the sounds it makes as it comes will ensure you everyone is looking at your subway advertising.
Subway Car Exterior Wraps
Subway car exterior wraps are similar to a bus exterior wrap. These wraps allow you to put your brand in front of an enormous audience, with the amount of riders and pedestrians that will see your subway ad. You can put your ad on one or all of the train cars.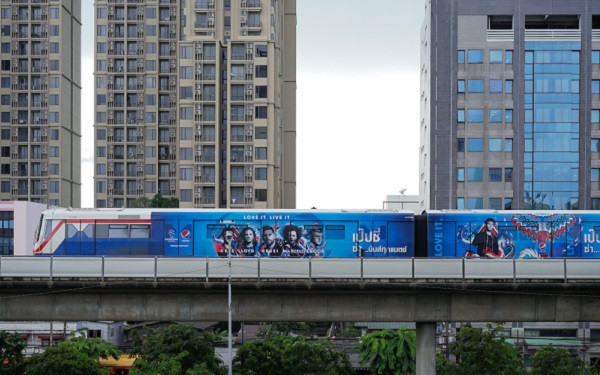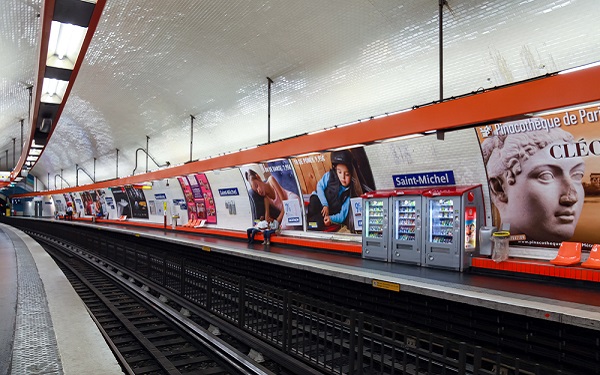 Subway Digital Liveaboard Advertising

Liveaboards allow you to create a digital ad with either video or static images in high traffic areas on a digital screen. An enticing message can prompt people waiting on their train to look into your company to find out more. They also give you the ability to program triggers for different displays, such as the weather or time of day, so you can increase the relevance of your messaging.
Subway Entrance Domination Advertising
Entrance domination is a tactic that can put your company on the map quickly and effectively. Urban panels offer street-level visibility on subway entrances, and you can continue your messaging throughout the station at key points, such as the turnstile and the subway platform, to increase engagement and make a more meaningful impression brand's ad campaign.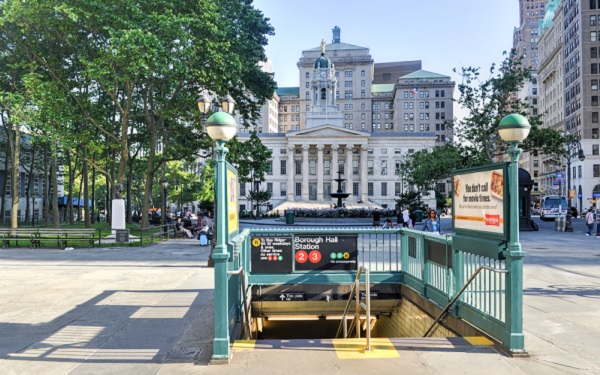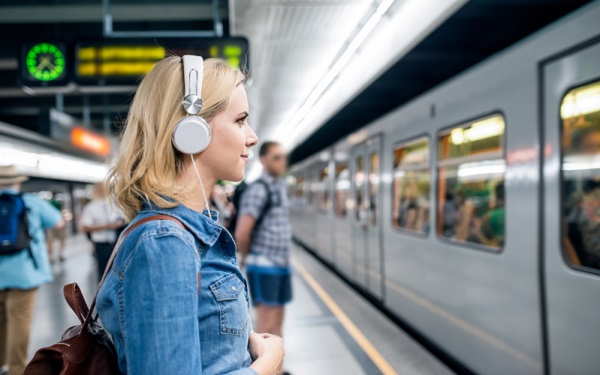 Subway Clock Advertising
Clock advertising places your company name at a key focal point of every station. These are typically static images where everyone will have an unobstructed view. Passengers waiting on their train get exposure to your ad whenever they check the time. Concise messaging can help you spark curiosity in customers between destinations.
Unrivaled Benefits of Transit Advertising
Subway station advertising options are the perfect choice for products and services with mass appeal. They take advantage of dense, diverse settings with huge exposure to the public. Thankfully subway billboard advertising offers marketers plenty of options for displaying their ad choices in unexpected places. Transit advertising allows you to focus your message on a broad, location-based target audience. A commuter rail station advertising campaign can focus on suburban populations, while subways within major downtown areas
Approachable, Scalable Investment Costs
With subway and rail advertising you can start small and scale up as your company grows. Subway ads can reach huge audiences to maximize the value of your advertising budget, all at a fixed price so you won't have to worry about paying per clicks. Your ads will be seen by busy commuters, key decision makers, and impactful campaigns can see huge returns on your investment.
High Visibility
Unlike billboards and other types of outdoor advertising, transit advertising can move with your audience for increased exposure, day in and day out. Upon first thought, most advertisers may think Times Square is the ultimate location for their ad campaign. However with the cost to advertise in Times Square being extremely expensive, small businesses cannot compete. Transit campaigns done right can transform small companies into household names. When your ads are everywhere, people will know who to turn to when they need your products and services.
Diverse Demographics
While targeted ads are the bread and butter of digital marketing campaigns, your creative team has the opportunity to spark conversations by focusing on ads with mass appeal using subway and rail advertising. Whether you make them laugh, offer a unique perspective, or simply give them something to relate to, your audience is sure to remember your company.
Major Market Opportunities
People in key metro areas rely on transit systems on a daily basis, whether it's the NYC subway system or the San Francisco Bay Area Rapid Transit. Companies can even take advantage of international opportunities for their goods and services. Transit ads offer a unique opportunity for growth in coveted markets across the globe.
Make an Impact with OOH Advertising

True Impact offers businesses of all sizes a simple way to find and purchase subway OOH ads, billboards, and all types of out of home advertising. We can connect you with millions of OOH products and help you find the best buy for your budget, and simplify audit installations to ensure you get what you paid for.
We offer targeted, data-driven OOH marketing solutions with transparent pricing and no up-front costs or fees. When you work with True Impact Media, you'll retain total control over your designs and ad placements throughout the process. 
Explore our various out of home options including Taxi Advertising, Airport Advertising, Transit Advertising or Placed Based Advertising.