Street Furniture OOH
Bring your ad campaign to the streets. Park benches, bus stops, banners, and more—street furniture is a great means of showcasing your brand. You can reach your target audience every step of the way throughout their commute. Street furniture and street outdoor advertising can reach pedestrians and car drivers alike.
Check out the types of Street Furniture OOH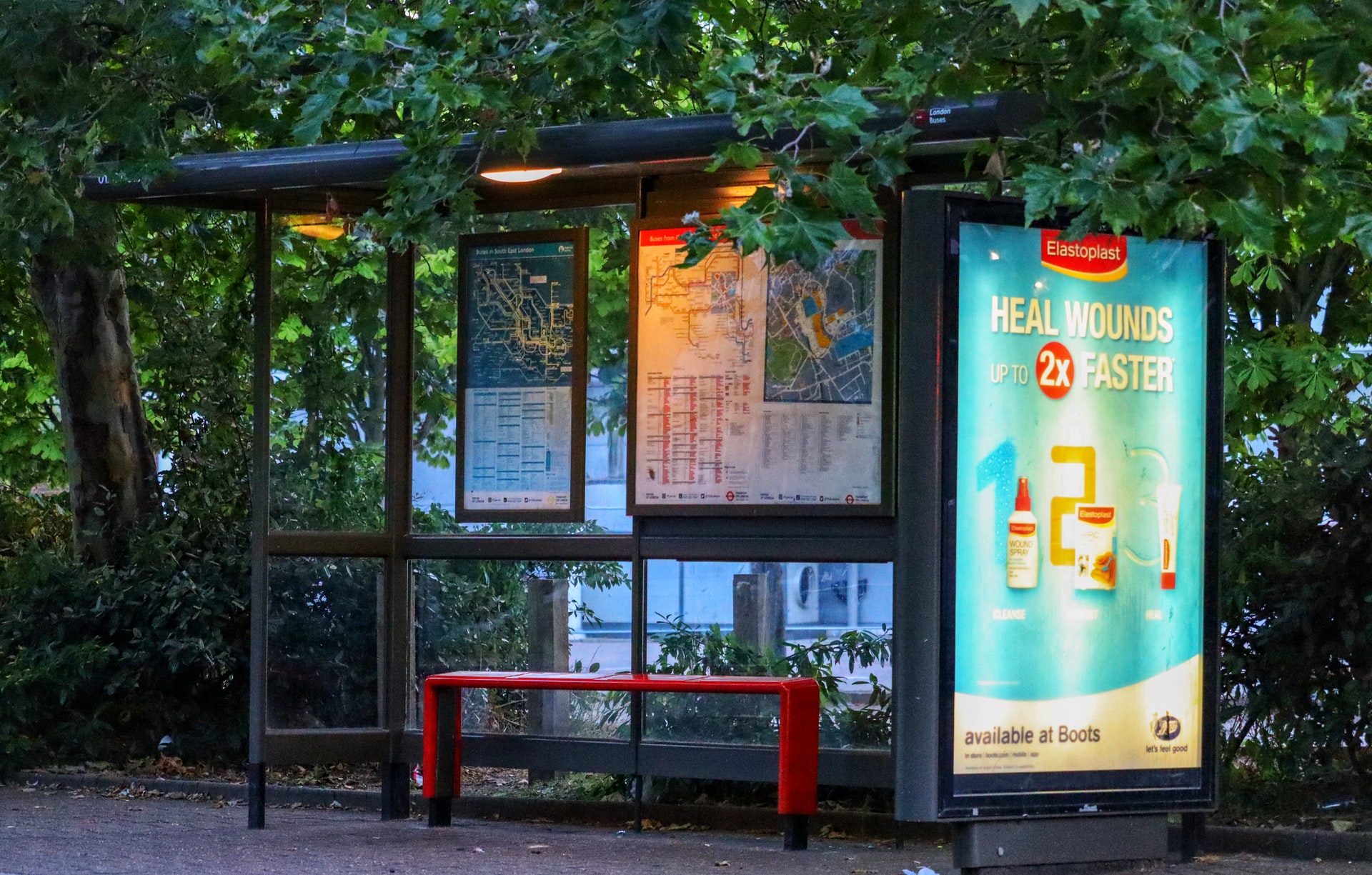 Bus Benches
Your next customer is waiting for the bus at this very moment. Catch their attention with a bus stop ad that sticks with them all day. Whether you go all out with custom art or keep it simple with a QR code and a slogan, True Impact Media can help you make bus stop advertising fun—and effective—again.
Transit & Bus Shelters
Bus shelter advertising is the perfect way to catch commuters and errand runners on the go. With a bus shelter ad right next to the route map, you're sure to grab the attention of public transit users from all walks of life. Give your customers something worth seeing—and something to think about—while they wait for the bus, train, or subway.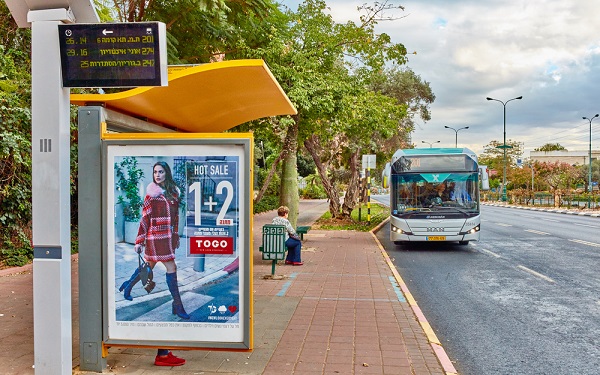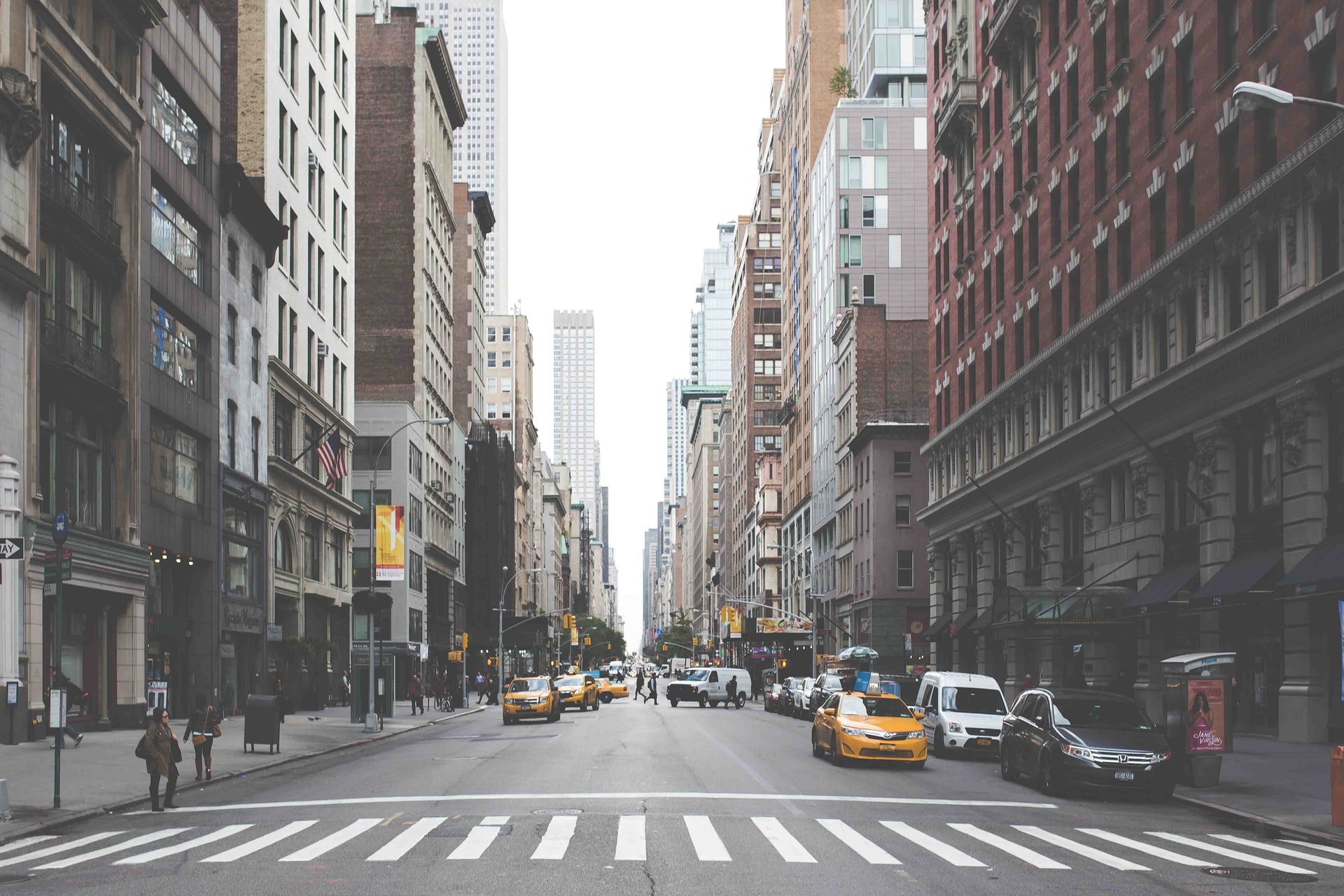 City Trash Cans
One brand's trash is another brand's treasure. City trash cans are blank canvases waiting to be painted with your logo, slogan, or QR code. Harness the power of everyday objects with advertising that plants seeds in your customers' minds, even on trash day.
Street Banners
Whether you're planning an OOH campaign in a bustling metropolis or rural downtown strip, street banners are simple, effective, and impossible to miss. Send eyes to the sky with a massive overhead banner. Perfect for short-term promotions, events, product launches, and announcements, banners take up space overhead—and in your customers' heads.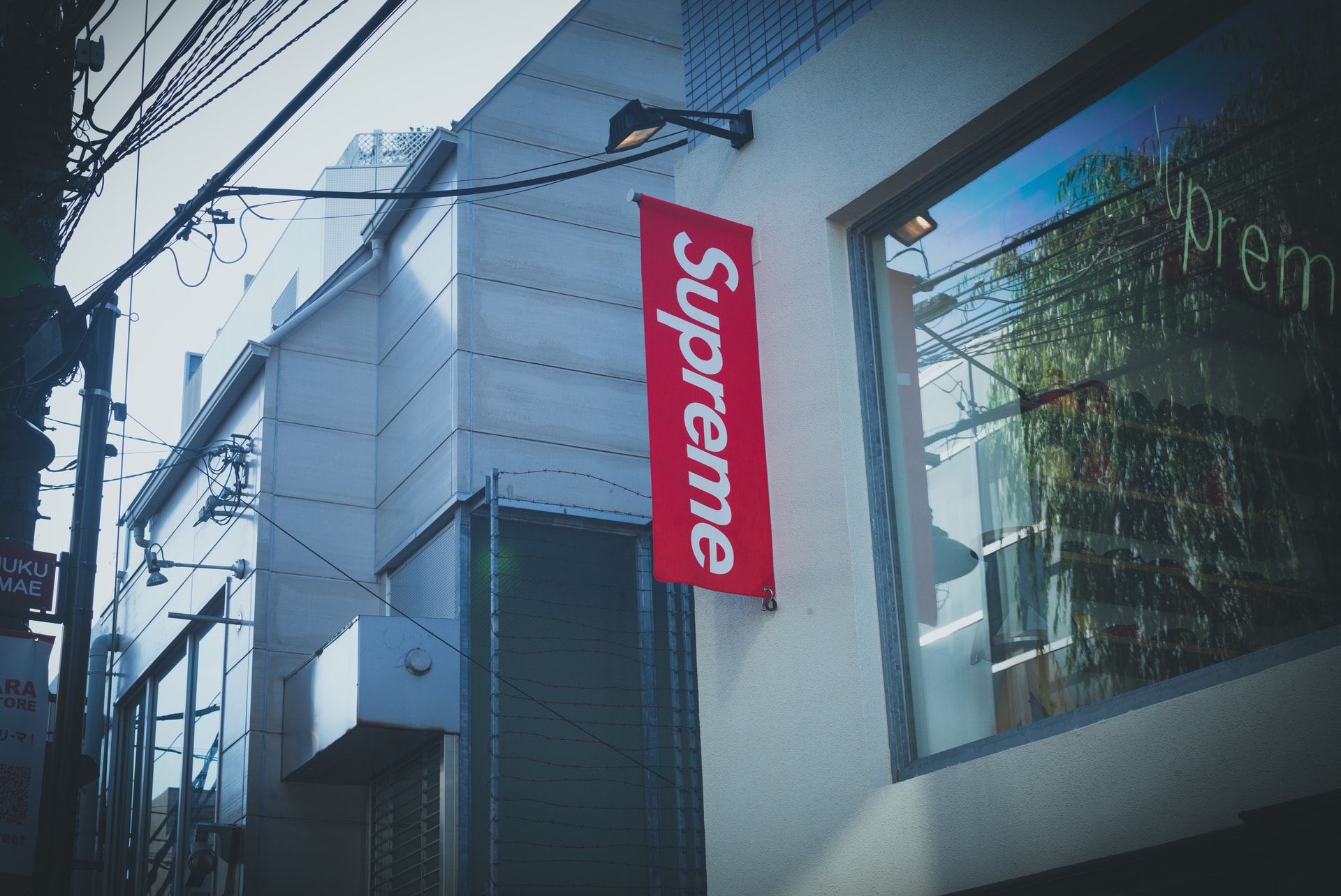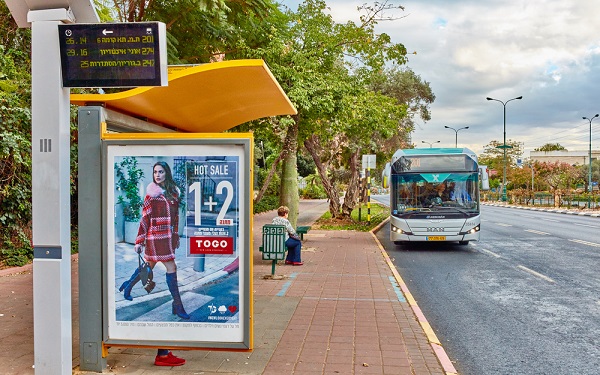 Urban Panels/ Kiosks

Incorporate informational kiosks and urban panels into your street furniture advertising campaign. Captivating tourists and locals alike, kiosks in bustling cities are the perfect place to make your mark. True Impact Media can help you turn an empty city panel into an unforgettable brand display.
City Info Pillars
For a well-trafficked ad location, look no further than city info pillars. Whether you're sharing ad space with upcoming city events or an interactive map, info pillars always attract passersby—long-time locals, temporary tourists, and everyone in between. For future customers with questions, your ad will be the answer.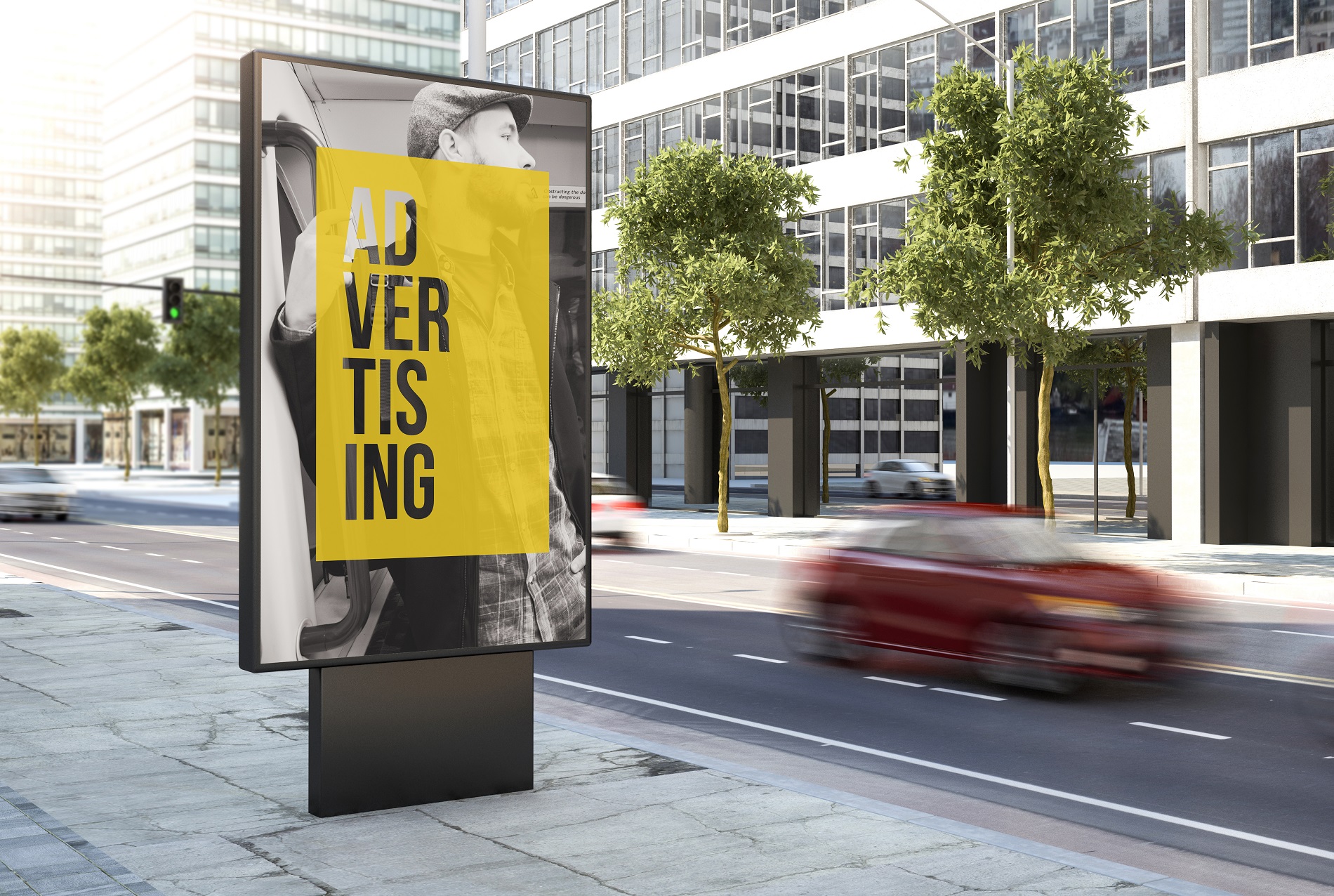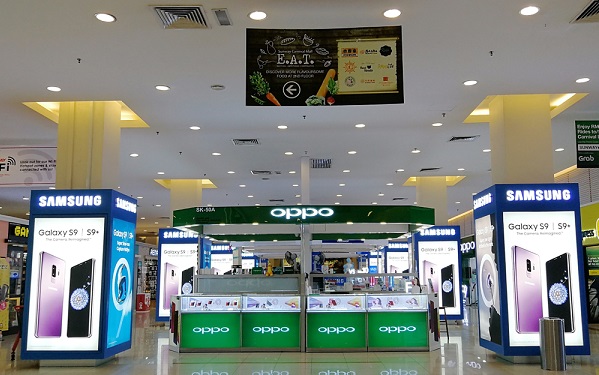 Phone Kiosks

For traditional charm with an innovative twist, phone kiosk advertising is calling your name. With phone kiosks in every major city, this street advertising campaign can go global in a heartbeat. For international recognition, you can take your ads to Budapest, Bologna, Beijing, and beyond; for local visibility, find phone kiosks right in your backyard.
Benefits of Street Furniture OOH
There are many benefits and advantages of street furniture OOH advertising. Capitalizing on this form of advertising can help you with brand exposure to the masses.Learn the benefits of street furniture OOH to see if it is the right advertising solution for your brand.
Cost-effective
Relative to TV advertising or even other types of OOH advertising, street furniture advertising can be a lot more affordable. Especially when you take into account the large reach that this form of advertising can have, the cost per impression is relatively low.
High exposure and reach
Wait times at bus stations can be high. In this case capturing your audience for extended periods of time creates an opportunity for them to really absorb and engage with your advertisement.
Creativity
Bus shelter advertising has brought about many clever ideas. The shape of a shelter or the function of a street bench has allowed marketers to run with their creative direction to really wow their audience.
Bring your branding to the block with innovative street furniture campaigns.