Chicago Billboards and OOH
Stand tall in the Windy City. Make your

 

Chicago

billboard

a

downtown

Chicago

fixture.

Win the heart of the United Stated Midwest with adaptable outdoor advertising.
When your brand speaks, Chicago listens—that's True Impact.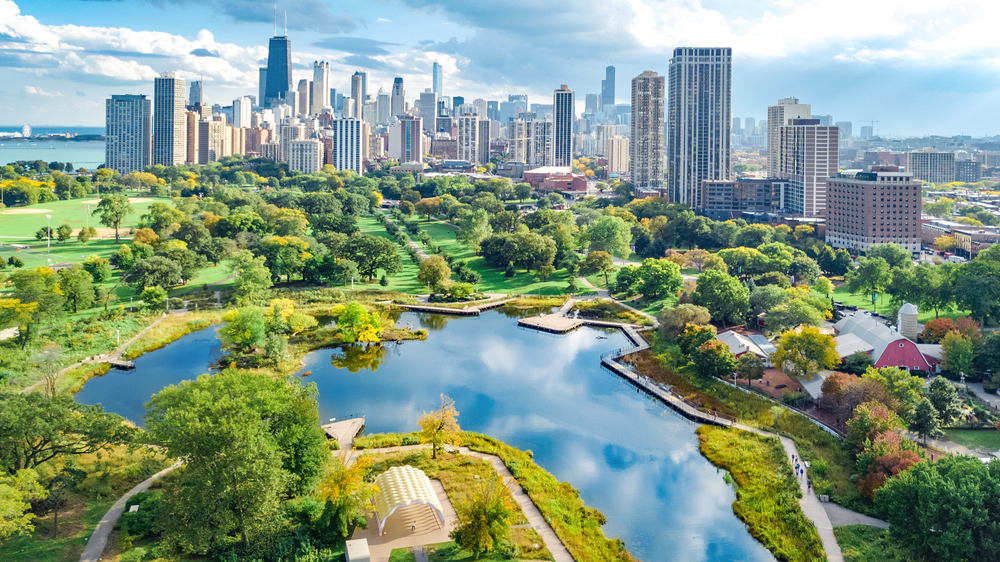 Why OOH in Chicago, IL?
The Windy City is a prime area for spreading awareness through your advertising campaign. Surrounded by historical architecture and modern skyscrapers, viewers in Chicago are used to looking up. Display your Chicago outdoor advertising and billboard campaign among the city's finest views to reach a wide-ranging target audience of locals and tourists alike. As a competitive financial hub with lasting cultural traditions, this major metropolis makes it easy to combine tried and true strategies with a modern message for maximum results to multiple audiences. That's billboard advertising—Chicago style. And you can also modernize your advertising with digital OOH or mobile billboard OOH.
Where to OOH Advertise in the Chicago area?
A leader in outdoor advertising, downtown Chicago offers a variety of high-traffic areas and locations to display your can't-miss message. From iconic sports stadiums such as Wrigley Field , Soldier Field, or the Chicago White Sox ballpark Guaranteed Rate Field. Not to mention the United Center to lakefront outdoor venues including Navy Pier and Lincoln Park. Your advertising campaign will appear in the heart of the city and the hearts of the people and fans. Looking to reach out-of-towners too? With two international airports and multiple interstate freeways, your Chicago billboard advertising might even change a few travel itineraries.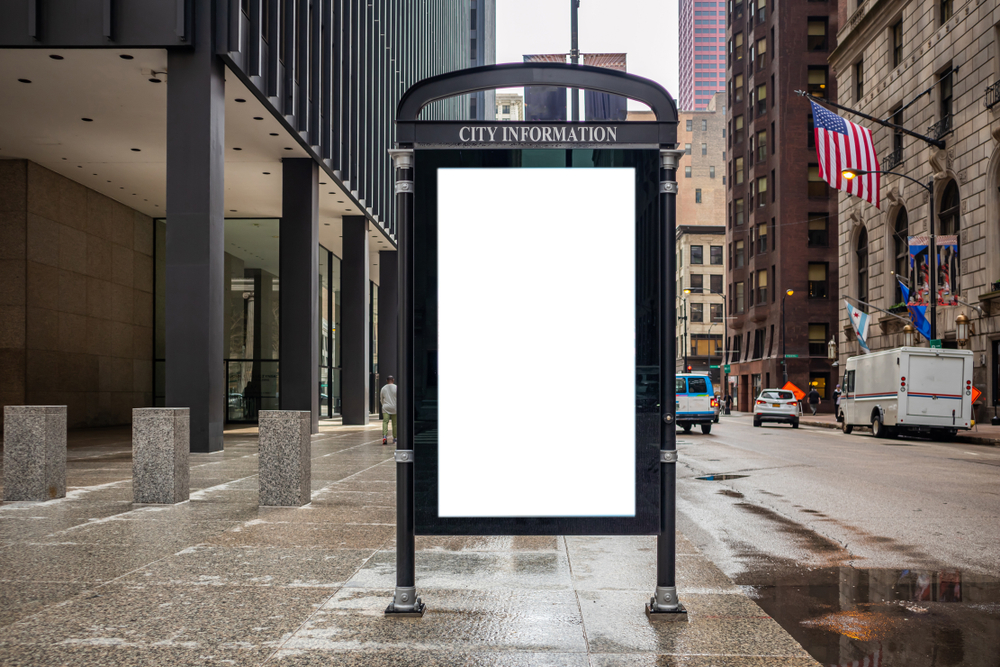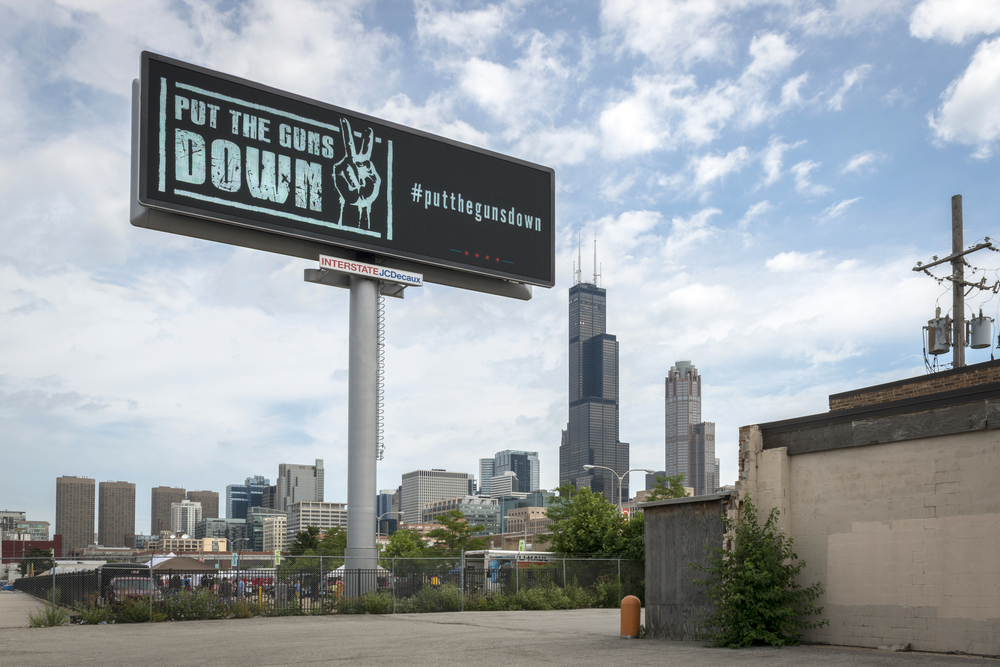 Demographics of Chicago
Appeal to long-time locals. Captivate wide-eyed tourists. And, more importantly, convince potential consumers.
Reach sports lovers, theatergoers, professionals, and more.
Write a message for the masses.
Costs of OOH in Chicago
Advertising in the third-largest city in the United States comes with valuable advantages. Cheaper than other major metropolitan areas, Chicago offers the opportunity to precisely cater your billboard or outdoor advertising campaign to distinct neighborhoods in downtown Chicago for an average cost of $1,450. Whether your Chicago billboard belongs in the artsy neighborhoods of Lakeview and Lincoln Park or the cultural and business center of the Loop, you'll be investing in a premium spot, translating into peak visibility and business growth.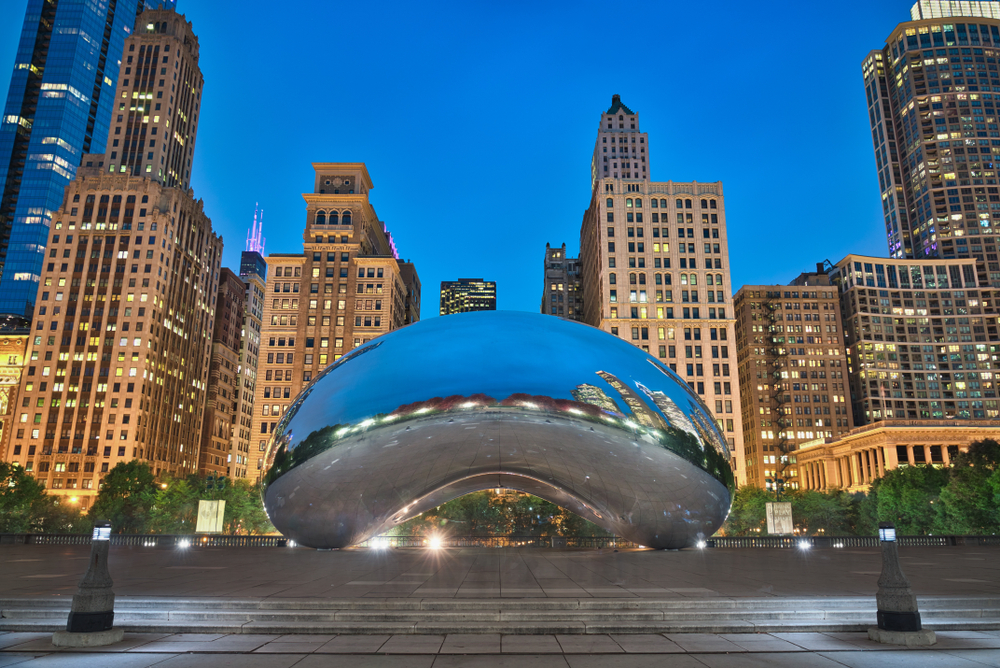 Ready to search for your ad space in Chicago, IL?