Place Based Media
Digital marketing often ignores traditional out of home advertising strategies, such as billboards, because they want to create targeted ads for customers to engage with. However, place based marketing can offer the same possibilities. Want to show your ad to someone interested in hiking? You can display ads outside a sporting goods store and get consistent exposure without having to pay per click. Placed Based OOH Media includes any type of advertising campaign tied to a specific location or an outdoor setting.
Check out the types of Place Based Media: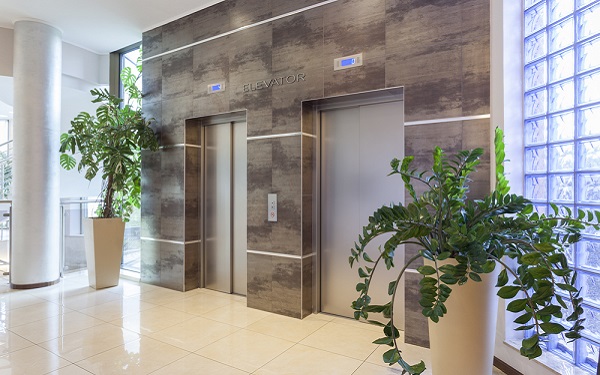 Elevators
Ads in an elevator are hard to miss. Even on a short ride, there are few distractions. Elevators in commercial buildings such as parking garages, malls, hopstilas, or office buildings are great choices, and you can easily target your messaging based on consumer activity in the area.
Experiential
Experiential marketing focuses on making a deep, meaningful impression on your target audience through a variety of media formats. Examples include interactive installations at festivals or other events, during trade shows, or even out in the street. There are even ways to create digital place based media experiences on virtual platforms to expand your reach further. Businesses can give customers a taste and feel for their products, entertain them, or connect with them on a personal level to create loyalty.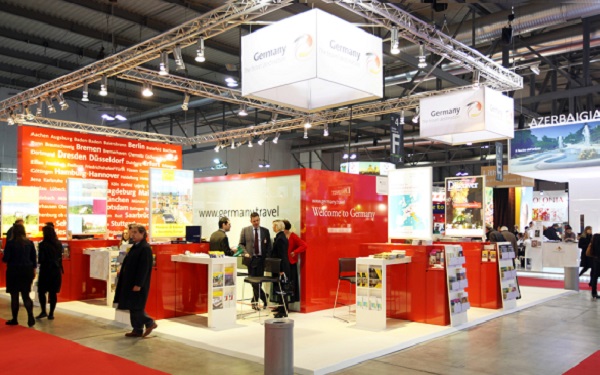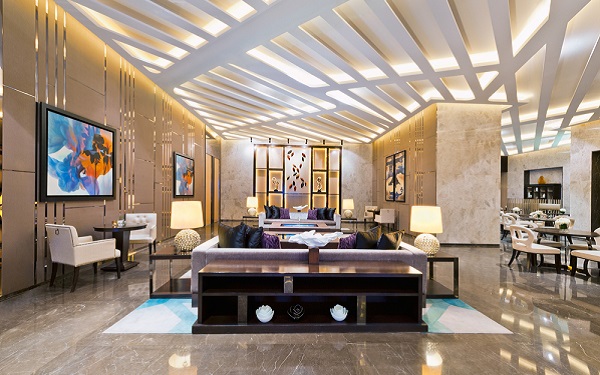 Indoor (bars/restaurants/hotels)

What do your ideal customers do? Are they travelers or business people? Do they have an active nightlife? Or do they enjoy taking their families for a nice meal with a side of entertainment? Indoor advertising opportunities directly target the audience that is most likely to go out and spend money. You can use digital advertising or static images to target your potential customers at their favorite restaurant, the hotels they frequent, or the places they go out to connect with friends or meet new people.
Wild Postings

Transform walls, storefronts, construction sites, and more into a street level advertisement for your brand. Wild Postings use posters and paintings to target high traffic, urban areas to raise awareness of your brand or advertise upcoming events. It is affordable, flexible, and offers hyperlocal targeting in spaces people will walk past day after day, so they are sure to remember you.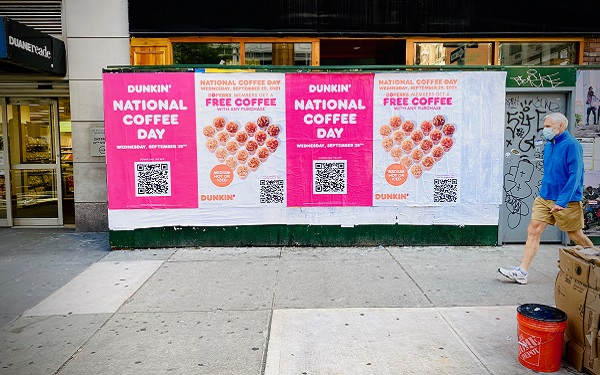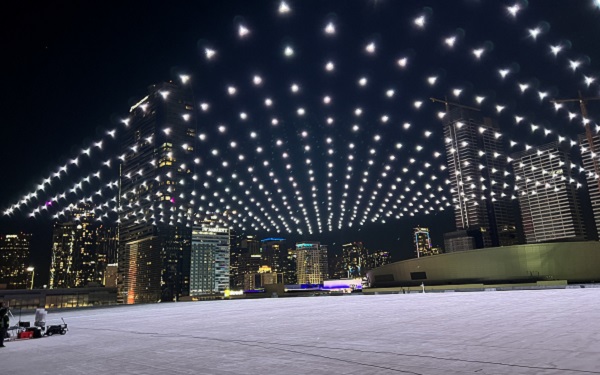 Guerrilla Marketing

Unconventional approaches to outdoor advertising can surprise and delight people as they go about their day. You can create murals on crosswalks at busy downtown intersections, use unusual bench ads, or take a street art approach with an eye-catching, graffiti style advertisement. Guerrilla marketing can also catch consumers off guard with surprises during large, pre-planned events.
Cinema

Movie theaters offer the opportunity to place video ads and images on the big screen before the features start. Unlike commercials on home screens, they can't be muted or skipped through, and your audience is more likely to be drawn in while. You can also use other forms of indoor advertising in the cinema, such as point of sale ads and interior posters or screens.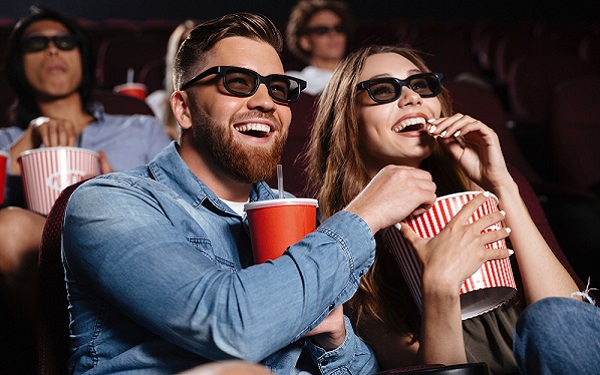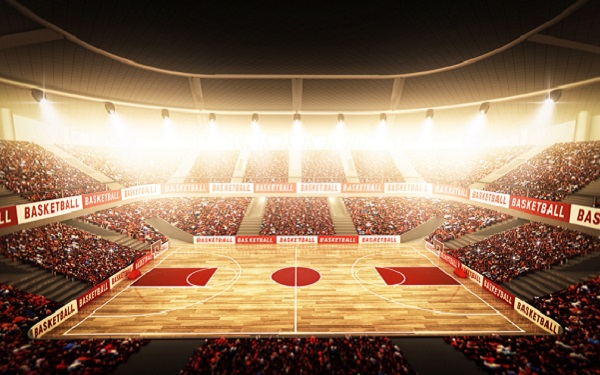 Arenas & Stadiums
Concert venues, theaters, and sports complexes that host large crowds allow you to concentrate messaging within a large group of people that have shared interest in the events happening. You can rotate your messaging to stay in tune with the events happening in the area and raise brand awareness with consumers that often face a bit of a wait time before the action gets started. You can combine banners, bathroom ads, and digital screens and take advantage of both exterior and interior spaces to maximize your exposure.
Shopping Malls

Shopping malls can put your brand out there in centers of commerce where people come to spend money. You can use traditional print ads, digital screens, or create interactive kiosks to encourage customers to stop and engage with your brand. Mall advertising has a low entry point for investment, but is easily scaled to include more locations as well as more placements within a mall.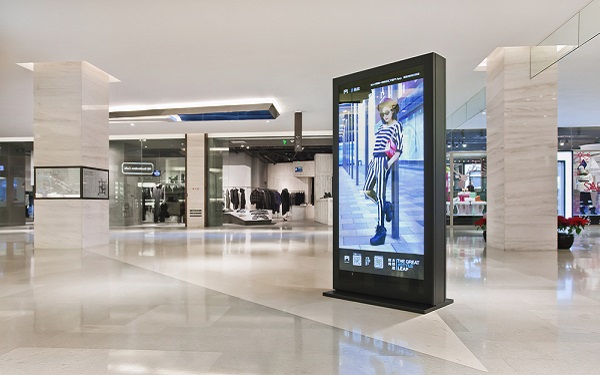 Enjoy Incredible Benefits from Location Based Marketing

Targeting digital ads doesn't guarantee engagement even if they are visible to your audience. Placed based media advertising greets customers in times they are more likely to engage, or already interested in spending money, and you can ensure your ads are relevant to the location so you're more likely to hit your mark. With Placed Based Media, you can enjoy many benefits, including:
Fixed-Cost Service
You can make thousands of impressions for a predictable price each month, with all the same media formats available in digital advertising. With most placed based advertising, the price you pay per impression is a fraction of the digital alternative, making it the perfect starting point for smaller, newer companies.
Retain Control
Customers can't opt out of posters or videos as they go out about their business in the world. You control the content they see, and with creative design you can ensure the message reaches them.
Take Advantage of Impulses
If you geo-target ads generated in places your products or services are available, you can convert customers within moments. Window shopping is much easier to do online, but customers who are actively shopping are already in the mindset to solve problems or treat themselves.
Always Visible
With location based marketing, you're never competing with another business for access to ad placement. Once your campaign is up, it will stay visible hour after hour, anytime there's customers nearby. Unlike websites where customers rarely spend more than a couple of minutes, you can create advertisements in areas with hours of dwell time.
Make a Global Impact with World Travelers
Buying OOH advertising doesn't have to be a pain. Plan your campaign and make a purchase with our flexible, convenient purchasing platform. We can help you stick to your budget, provide the necessary data to plan your placement, and get your campaign implemented with no upfront costs and transparent pricing. 
Our platform gives you full control to locate advertising opportunities and track quotes so you can make an impact in all the major markets. Explore our various out of home options including Taxi Advertising, Airport Advertising, Transit Advertising or Subway Station Advertising.