Cincinnati Billboard and OOH Advertising
Discover the magic of the Queen City and reach your audience with impactful billboard advertising in Cincinnati.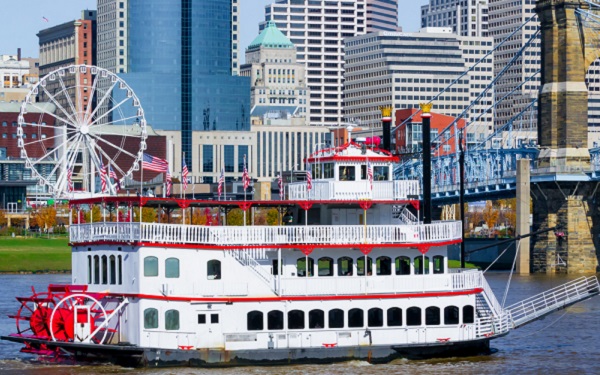 Why OOH in Cincinnati?
Targeting the consumers of Cincinnati has never been easier than through outdoor advertising. Cincinnati's diverse community provides ample opportunity for outdoor ads to reach their target audience, create brand loyalty, and drive sales through effective and low-cost Cincinnati billboards and advertising. Utilize the power of outdoor advertising to establish your presence and dominate your competition.
Where to OOH Advertise in Cincinnati?
When it comes to reaching your target audience through billboard advertising in Cincinnati, Ohio, there are several prime locations that can't be missed.
Newport on the Levee

– Situated along the Ohio River, Newport on the Levee is a premier entertainment and shopping destination with millions of visitors each year.
Great American Ball Park

– As home to the Cincinnati Reds, the Great American Ball Park attracts not only die-hard sports fans but also concert-goers and other event attendees.
Cincinnati/Northern Kentucky International Airport

– With over 7 million passengers traveling through each year, this airport provides a prime opportunity for exposure to both locals and visitors.
The Banks

– This vibrant riverfront development is bustling with restaurants, bars, and entertainment options that attract a diverse demographic.
From major attractions to local hotspots, Cincinnati's billboard advertising options offer limitless possibilities to help your brand take flight and reach your desired audience.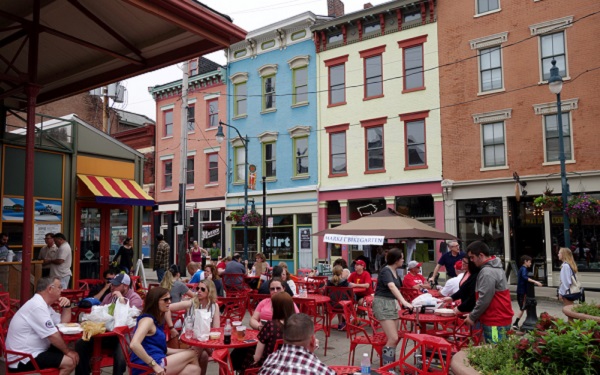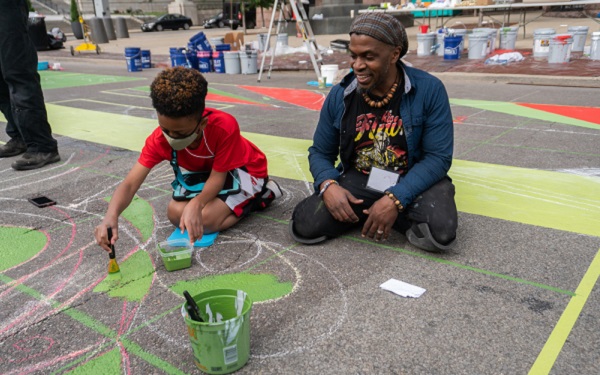 Demographics of Cincinnati
Rev up your business and showcase your brand in real-time through out-of-home (OOH) advertising in the vibrant city of Cincinnati. The city has a population of over 300,000 people and is home to the Cincinnati Zoo, the Cincinnati Museum Center, and a variety of ethnic communities, offering a dynamic audience for your billboard campaign. The city's household income peaks at $45,000, presenting an opportunity to make an impression on those seeking to splurge on your products. Let Cincinnati be the city where your brand blooms with OOH advertising
Costs of OOH in Cincinnati
Billboard advertising in Cincinnati, Ohio, can give your business the much-needed visibility to attract new customers and generate more sales. But before jumping into billboard advertising, there are certain factors that you need to consider, including size, location, and design, that can significantly affect the cost of your campaign.
We have compiled a list of the average costs of billboard advertising in Cincinnati to give you an idea of what to expect:
Large billboard: $1,800

Large digital billboard: $2,200

Medium billboard: $900

Medium digital billboard: $1,200
However, the costs mentioned above are only a part of the equation. You also need to ensure that your billboard aligns with your business objectives and targets the right audience. At the same time, it needs to stand out from the clutter and grab attention.
This is where we at True Impact Media, can help. Our team of experts can guide you through the entire process and help you create a unique and effective billboard advertising campaign that resonates with your target audience and meets your budget.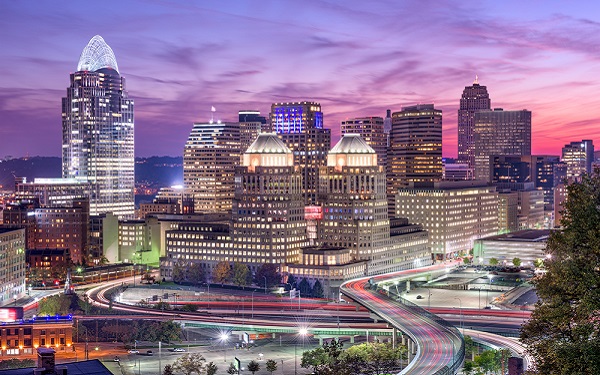 Find Your OOH Stride in Cincinnati With True Impact Media
Looking to make a big impact in the Queen City? Look no further than True Impact Media. Our expert team can help you showcase your business in all of Cincinnati's most high-traffic areas, whether you're looking to boost your current campaign or are considering OOH advertising for the first time. With competitive pricing and attention-grabbing display options, we'll help your business stand out in the city known for its booming arts and culture scene, top-notch sports teams, and legendary chili. Get in touch with us today to take your Cincinnati advertising game to the next level!