Cleveland Billboard and OOH Advertising
Discover the vibrant blend of history and innovation by exploring billboard advertising opportunities in the dynamic city of Cleveland.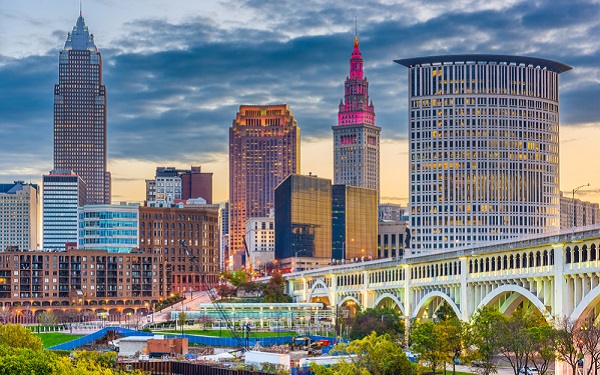 Why OOH in Cleveland, Ohio?
Elevate your brand's visibility in Cleveland, where the bustling streets and thriving neighborhoods offer a prime canvas for outdoor advertising. With diverse demographics and a rich cultural scene, outdoor advertising in Cleveland ensures your message resonates with a dynamic and engaged audience, making a lasting impression for your brand's success.
Where to OOH Advertise in Cleveland?
When it comes to your billboards Cleveland, Ohio, the city offers a myriad of strategic locations to help your message shine:
Rock and Roll Hall of Fame

– Attract music enthusiasts and tourists alike with prime exposure near this iconic attraction.
Cleveland Hopkins International Airport

– Maximize visibility to over 10 million travelers annually, providing a broad platform for your brand.
East 4th Street Entertainment District

– A hotspot for dining and nightlife, perfect for targeting the city's diverse and young urban crowd.
Progressive Field

– Home to the Cleveland Indians, it's a grand slam location for sporting events and entertainment marketing.
From iconic landmarks to high-traffic zones, your billboard campaign in Cleveland can soar to new heights, connecting with your desired audience and demographic.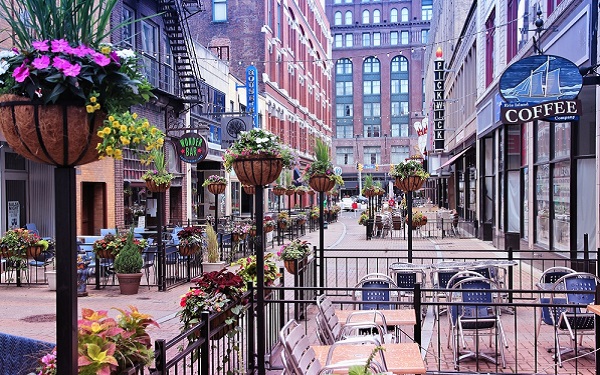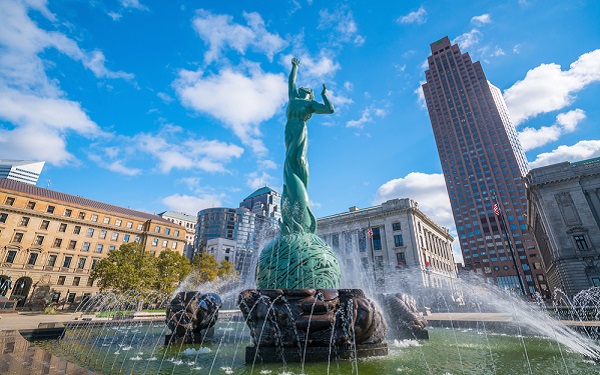 Demographics of Cleveland, OH
Embrace the power of out-of-home (OOH) advertising to engage your target audience and make a lasting impact. With a rich tapestry of neighborhoods, a population exceeding 360,000, and a median household income of $33,000, Cleveland stands as the ideal canvas for launching your billboard campaign and establishing a lasting brand presence.
Costs of OOH in Cleveland
With the right research and marketing approach, billboard advertising in Cleveland, Ohio can be a powerful method to boost your visibility and expand your customer base. However, various factors such as location, size, and design can influence the cost of your billboard campaign. Here are the average rates for billboard advertising in Cleveland:
Large Billboard: $2,000

Large Digital Billboard: $3,000

Medium Billboard: $1,000

Medium Digital Billboard: $1,450
Ultimately, ensuring your campaign aligns with your budget and business objectives is key, and True Impact Media is your partner in achieving those goals.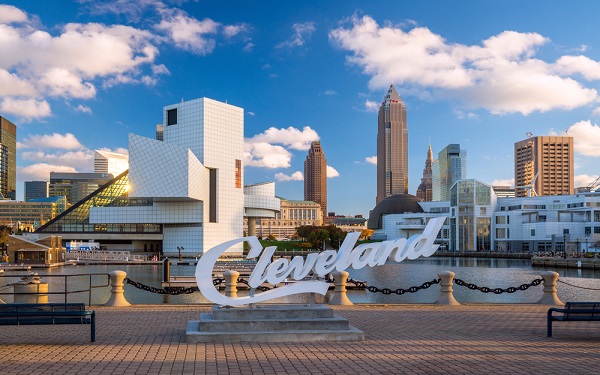 Dominate the Streets of Cleveland with True Impact Media
Whether you're seeking to amplify your existing outdoor campaign or stepping into the world of outdoor advertising for the first time, True Impact Media is the premier choice to kickstart your advertising journey.
With cost-effective packages and captivating display choices, our seasoned professionals are dedicated to equipping your brand with the visibility it deserves in the heart of Cleveland, serving both its vibrant local community and the steady stream of annual visitors.
Contact our team today to leave a memorable mark through Cleveland billboards and advertising!