Fort Lauderdale Billboard and OOH Advertising
Get your brand noticed in the sunny city of Fort Lauderdale, where beautiful beaches meet vibrant culture. Choose billboard advertising to make your mark and create a lasting impression in this thriving tourist destination.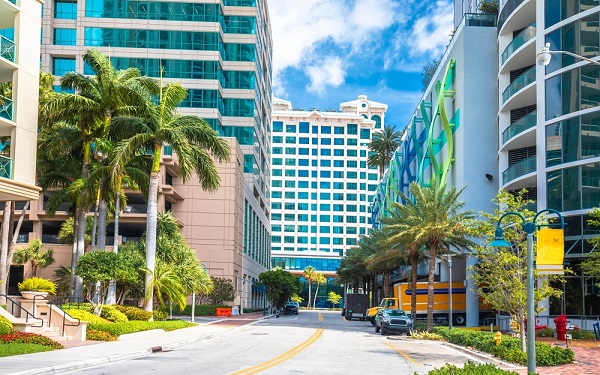 Why OOH in Fort Lauderdale
Outdoor advertising in Fort Lauderdale is a versatile and effective marketing solution for businesses aiming to leave a lasting impact in South Florida. Fort Lauderdale, often called the "Venice of America," boasts numerous beaches, waterways, and attractions that attract visitors from across the globe. With such a diverse and captive audience, outdoor advertising provides an excellent chance to display your brand and message to residents and tourists. Whether you opt for a daring billboard, a captivating digital display, or an imaginative mural, Fort Lauderdale's outdoor advertising scene caters to every business striving to achieve success.
Where to OOH Advertise in Fort Lauderdale
Are you wondering what the best places to promote your business in Fort Lauderdale are? Look no further! This vibrant city offers a plethora of exceptional opportunities for billboard advertising. Let's delve into some of these prime locations:
Las Olas Boulevard: A trendy hotspot adorned with luxurious boutiques, top-notch restaurants, and artsy galleries.
Fort Lauderdale Beach: With its high foot traffic and breathtaking coastal vistas, your billboard will create a lasting impact on beachgoers and vacationers.
Fort Lauderdale-Hollywood International Airport:  As the second-busiest airport in Florida, it serves millions of travelers, offering endless possibilities to make an indelible impression.
Sunrise Boulevard: Known for its vibrant ambiance, diverse culinary scene, and myriad of retail establishments, Sunrise Boulevard attracts a wide-ranging demographic. By placing your billboard here, you can effectively target customers of all ages and expand your market reach.
From upscale boutiques to renowned tourist attractions, Fort Lauderdale presents a wealth of options for your advertising campaign.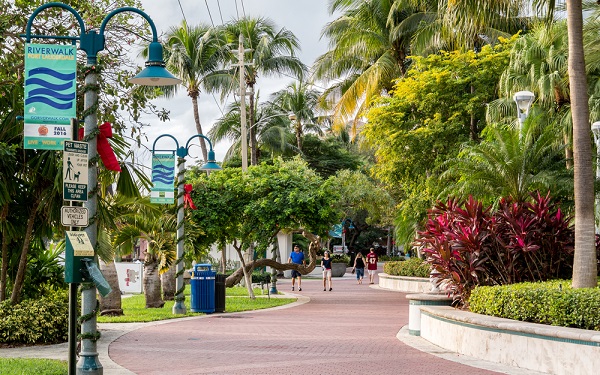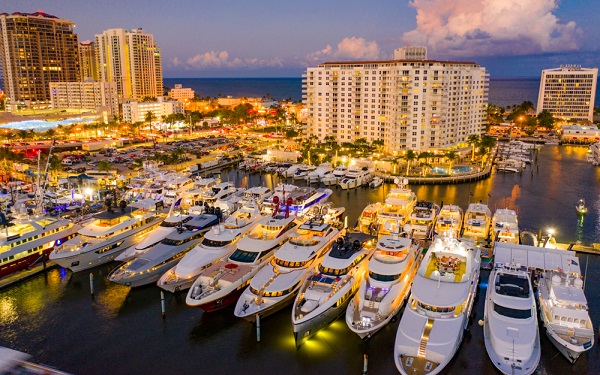 Demographics of Fort Lauderdale
Out-of-home (OOH) advertising presents a prime opportunity for businesses and brands to engage their audience in real time. Fort Lauderdale is an ideal location to kickstart your billboard campaign. With its diverse neighborhoods, a population exceeding 180,000, and an impressive average household income of $66,994, this city offers the perfect setting to captivate your target market and make a lasting impact.
Costs of OOH in Fort Lauderdale
When it comes to impactful billboard advertising, location, and cost are crucial considerations. In Fort Lauderdale, Florida, you have various options for billboard placement, each with its own advantages and associated costs. By carefully considering these variables, you can create a campaign that resonates with your target audience while maximizing the value of your advertising budget.
Here are the average costs of billboard advertising in Fort Lauderdale:
It's important to note that these costs can vary based on factors like campaign duration, billboard type, and location. For instance, a digital billboard in a high-traffic area generally carries a higher price tag than a smaller poster billboard in a less populated neighborhood.
At True Impact Media, we specialize in helping businesses find the perfect billboard advertising strategy that aligns with their budget and goals. Together, we can ensure your message stands out amidst the bustling advertising landscape of Fort Lauderdale.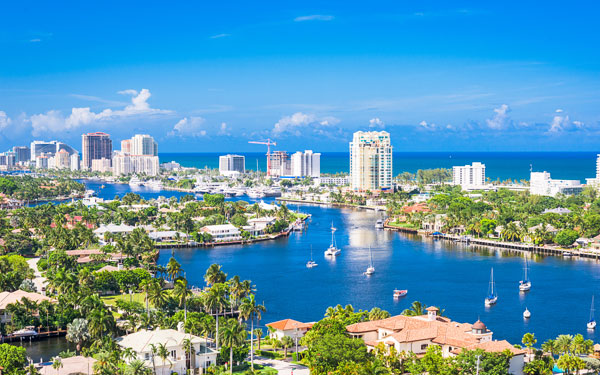 Find Your OOH Stride in Fort Lauderdale With True Impact Media
At True Impact Media, we understand the importance of accurate data for a successful outdoor advertising campaign. Our knowledgeable team is well-versed in the Fort Lauderdale market and can ensure that your business receives optimal exposure to the right audience.
From billboards to bus stop advertising and street furniture displays, we offer creative and unique ways to convey your brand message. Fort Lauderdale, with its vibrant culture, thriving tourism industry, and diverse communities, provides an ideal market for outdoor advertising.
Contact us today, and let us guide you with innovative advertising strategies that are guaranteed to make an impact.