Fort Worth Billboard and OOH Advertising
From cowboys to culture, get started with billboard advertising in the fast-growing city of Fort Worth today.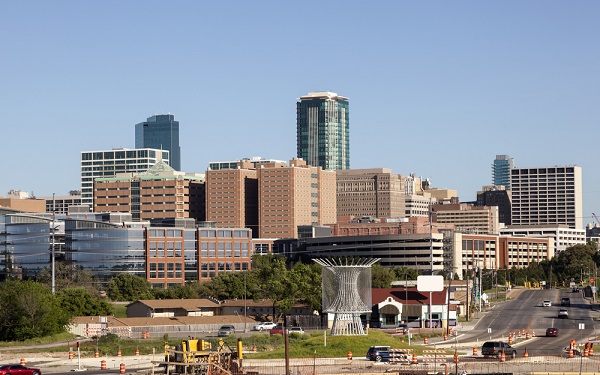 Why OOH in Fort Worth?
Outdoor advertising in Fort Worth is the perfect way to capture the attention of consumers in the heart of Texas. With abundant foot and vehicle traffic, outdoor advertising is one of the most effective and cost-efficient marketing methods available to create brand awareness, build relationships with potential customers, and ensure your advertisement and message make an impact.
Where to OOH Advertise in Fort Worth

When it comes to your billboard advertising needs in Forth Worth, Texas, your options are endless. To get your wheels turning, we've listed a few prime locations below:
Convention centers & stadiums

– Perfect for local sports teams, conventions, and trade shows

Cowtown Marketplace

– Located in one of the busiest parts of town, reaching over 6 million consumers every year

Dallas/Fort Worth International Airport

– Over 56 million passengers travel through this busy airport each year, providing countless opportunities for exposure

West 7th Street

– Fort Worth's popular nightlife spot, with tons of bars, clubs, and restaurants, perfect for capturing a younger demographic
From convention centers to highways to busy streets full of pedestrians, your billboard campaign can take flight today to reach your target audience and demographic.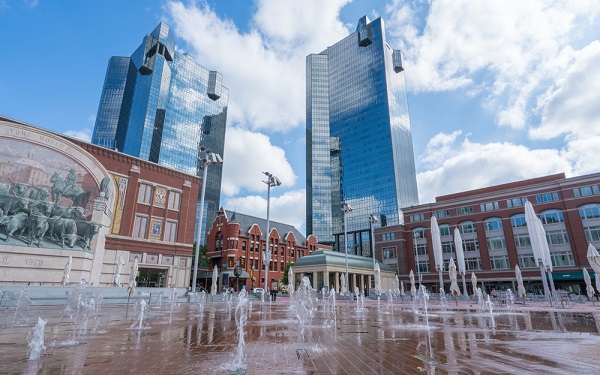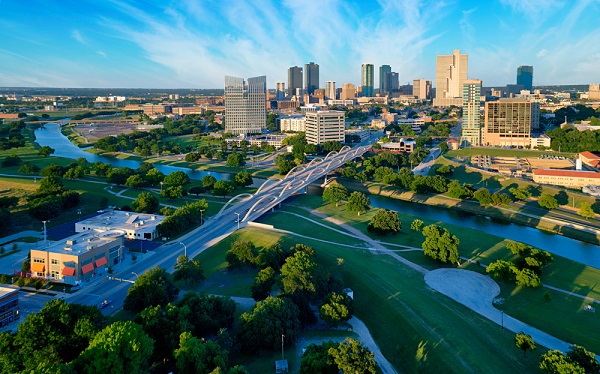 Demographics of Fort Worth, TX
Out-of-home (OOH) advertising can offer your business and brand companies the perfect opportunity to capture your audience in real time. Home to many diverse neighborhoods, a population of over 990,000 people, and an average household income topping out at $61,000, Forth Worth is the place to begin your billboard campaign.
Costs of OOH in Fort Worth
With the proper research and strategy, billboard advertising in Fort Worth, Texas can be a great way to increase visibility and reach new customers. However, several factors like location, size, and design can impact the cost of your billboard campaign. We've listed the average costs of billboard advertising in Fort Worth below:
Wallscape: $7,000

Large bulletin billboard: $2,500

Large digital billboard: $3,000

Medium poster billboard: $1,250

Medium digital billboard: $1,450
At the end of the day, you want to ensure your budget and business objectives align when planning your billboard campaign––and True Impact Media is here to help you do just that.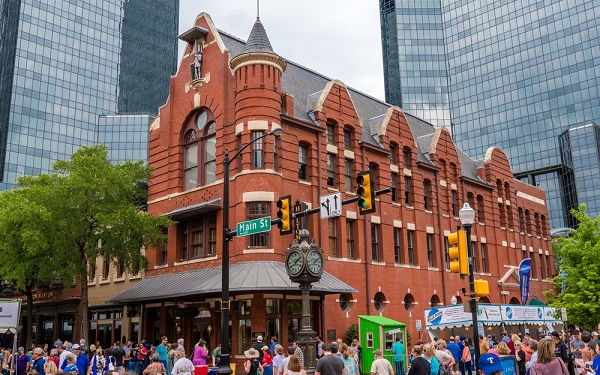 Find Your OOH Stride in Forth Worth With True Impact Media
Whether you're looking to expand your current outdoor campaign or trying out outdoor advertising for the first time, there's no better choice than True Impact Media to get your advertising campaign off the ground.
From competitive pricing to engaging display options, our team of experts is here to provide your business with the exposure and reach it needs to capture the attention of this bustling city and the visitors it attracts year in and year out.
Contact our team to make a lasting impression with OOH advertising in Fort Worth today!