Tucson Billboards and OOH Advertising
Tap into the best Tucson billboard advertising opportunities for your business today.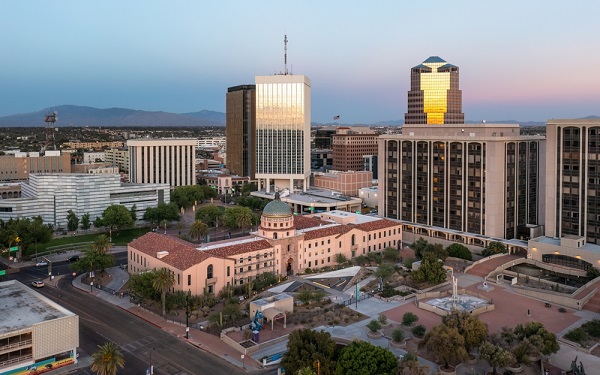 Why OOH in Tucson?
Tucson boasts year-round sunshine, amazing mountain views, and a rapidly-expanding outdoor community, meaning outdoor advertising in this city is a wise investment for business owners. Not only does it offer effective brand building, but it provides the opportunity to reach target audiences you wouldn't normally encounter with traditional forms of advertising.
With OOH advertising in Tucson, business owners can engage in targeted advertising, leveraging great outdoor locations like the Saguaro National Park and historic Arizona landmarks to offer great visuals and brand awareness.
Where to use OOH & Billboard Advertisement in Tucson AZ
Out-of-home (OOH) options are available all over Tucson, from downtown highways with plenty of traffic and visitors, to the suburbs. From historic sites like Saguaro National park to high visibility options like downtown buildings, newsstands, and even the walls of highway underpasses, you have the chance to connect with residents, businesses, and tourists alike in this vibrant city.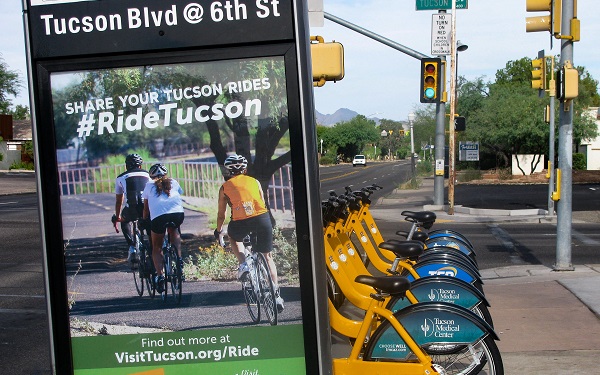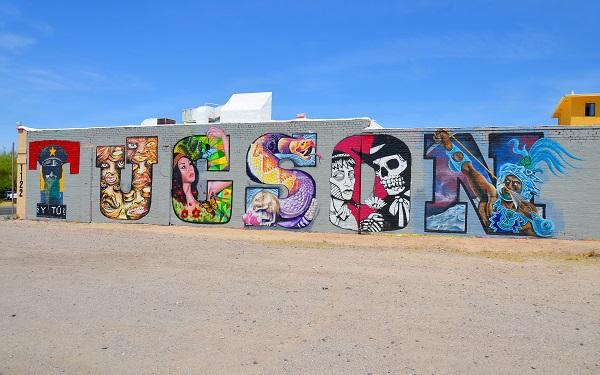 Demographics of Tucson, AZ
Tucson is the second-largest city in Arizona. With over 1.02 million residents in the Tucson metro area, a median age range of 33, and an average household income of $50,000, this city is an optimal destination for your billboard advertising campaign placement. Whether promoting your business on wallscapes, on buses, or at the airport, you can capture a wide demographic.
Costs of Outdoor Advertising in Tucson
The cost of billboard advertising in Tucson may depend on a few factors: size, location, graphic design, and campaign duration.
Based on your brand's needs, our team of experts at True Impact Media is here to help you decide on a cost that suits your budget. To put some costs and rates on your radar, we've outlined an estimate of prices for the different types of billboards below:
Large bulletin billboard: $2,500

Large digital billboard: $4,000

Medium poster billboard: $1,250

Medium digital billboard: $2,250
From busy transit stations to stadiums, we're here to get your billboard advertisement campaign off on the right foot.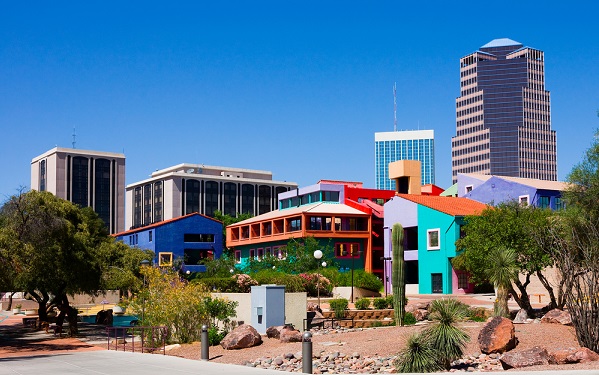 Get Started With Your OOH Campaign in Tucson
With various OOH options and demographics in Tucson, take the plunge and start your Tucson OOH campaign today! True Impact Media offers creative and impactful OOH advertising campaigns customized to your business to increase brand awareness and drive ROI.
With the research, data, and resources needed to help craft effective billboard advertisements, True Impact Media is the right choice for savvy and successful OOH marketing campaigns. Contact our team today to learn how you can make the most of your business in Tucson.