Jacksonville Billboards and OOH
Ready to jumpstart your advertising campaign in Jacksonville, Florida? Look no further than OOH and billboard advertising.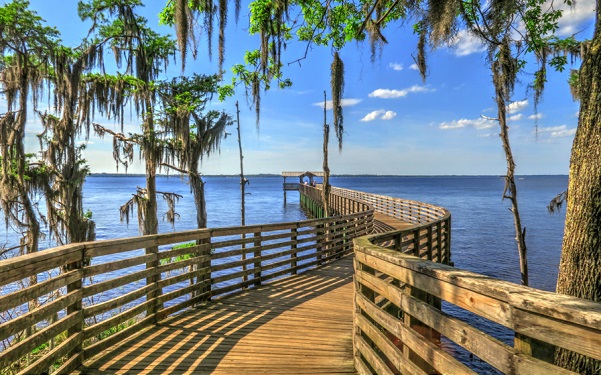 Why OOH in Jacksonville?
Out of Home (OOH) advertising provides an excellent opportunity for your business to explore creative services and reach a captive target audience in Jacksonville, Florida.
With plenty of outdoor venues, areas, busy highways and streets, and a wide demographic, you can leverage billboard advertising to target millions of locals and visitors alike––not to mention the warm Florida temperatures that can increase foot traffic in the area, resulting in more eyes on your ads.
Where to OOH Advertise in Jacksonville
When it comes to OOH marketing in Jacksonville, there are plenty of locations to choose from in this sunny city to increase your brand's visibility to new customers. Advertising spaces such as bus shelters, street furniture, shopping malls, and sports stadiums are all high-foot-traffic areas where you can start to attract a broader target audience.
Additionally, you may want to consider regular or digital billboard advertising at the Jacksonville International Airport, the Florida-Georgia Parkway, or the Jacksonville Zoo and Gardens to make your ads all the more accessible and leave customers with a lasting impression.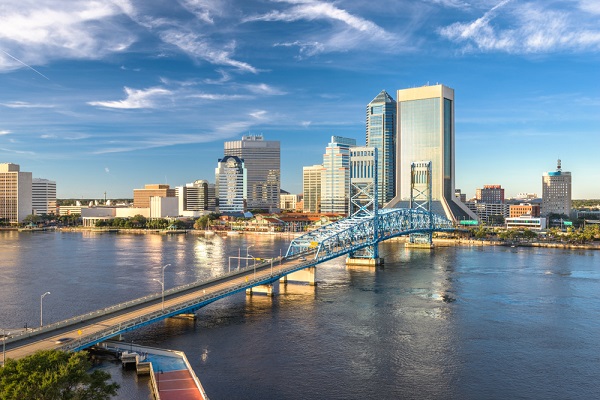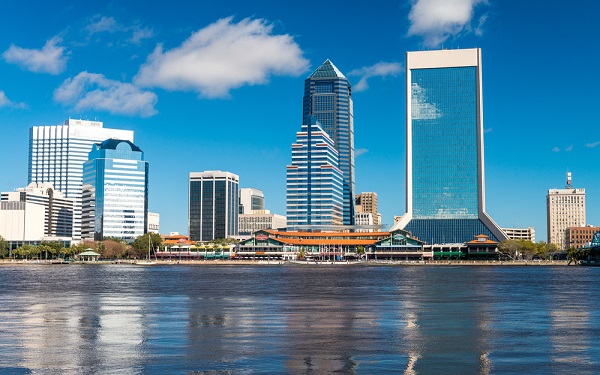 Demographics of Jacksonville, Florida
With a population of more than 900,000 residents, Jacksonville ranks as the most populous city in Florida. It's also commonly recognized as the youngest major city in the Sunshine State, with the average age of its residents being 36. Due to its young, diverse, and growing population, creative billboard advertising in Jacksonville is an incredible lever your business can pull to target different demographics all year round.
Costs of OOH in Jacksonville
When investing in outdoor advertising in Jacksonville, you'll want to consider various factors, such as the size, design, and placement of your billboards, to determine the best pricing for your budget. To help guide your billboard spending, we've broken down the average monthly costs for different billboard types below:
Large Bulletin Billboards: $2,300
Large Digital Billboards: $3,100
Medium Poster Billboards: $1,000
Medium Digital Billboards: $1,400
In addition to type and size, the cost of billboards will also depend on location, design, and campaign duration. Here at True Impact Media, our team can help you strategize your outdoor advertising budget to ensure you receive the best possible value for your investment.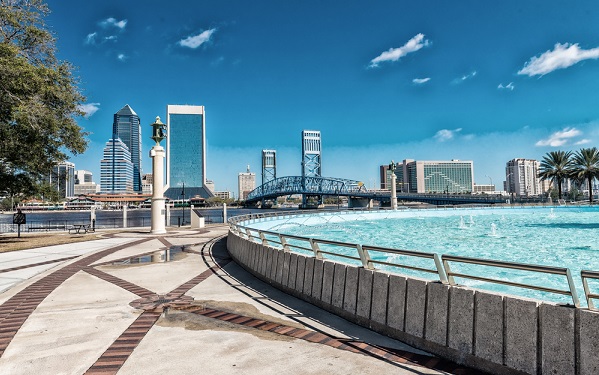 Jumpstart Your OOH Campaign in Jacksonville
Spearheading your marketing campaign with OOH and billboards in Jacksonville, Florida, can provide your business with a wide array of unique benefits. With visibility that's unmatched, cost-effective rates, and long-term exposure, billboard advertising is an effective method of getting the word out about your brand.
And True Impact Media is here to help! With expertise, market research, creative services, and experience under our belts, our team of experts is here to work with you to maximize the impact of your campaigns. Contact us today to get started and find your OOH stride in Jacksonville!