Looking for a unique way to connect with modern audiences? As a savvy business marketer, you know catching the attention of today's consumer requires consistency and creativity, and that's why we've opened up another frontier of advertising.
We're talking about indoor advertising media.
From custom coasters to indoor posters, we're bringing you the best indoor advertising ideas, for your next campaign. Read on to discover the untapped potential of indoor ads and start connecting with a larger audience today through place-based media.
#1 Trade Show and Conference Displays
Are you looking to increase your brand's visibility? Creating brand recognition among your competitors and building your reputation up among the top contenders in your field can be a formidable way to improve your market share. That's why industry trade shows and conferences are perfect opportunities to invest in indoor ad materials. Some popular options for ads include:
Digital kiosks – While your team is actively networking with those who visit your stand, they can't give a full walkthrough of your products and services to every passerby. That's why digital kiosks can open up a personalized, interactive experience for those curious to know more about your business.
Full-experience ad spaces – Given the proper space, your trade show booth can offer more than a series of ad materials—it can offer an experience. By creating full walls, pathways, and directed multisurface ads, you can lead your audience through a curated encounter with your company.
Experimental signage – Standing out from the competition can be difficult at a trade show. Every business is working to capture the audience's attention with snappy storytelling and vivid imagery. Consider embracing a creative and curious blend of signage—something that draws attention from the crowd in a whole new way. Experimental signage is about using design elements to reimagine what a sign can do.
Conference and trade show ads are also amazing opportunities to catch the eye of the media, as well as the common consumer. Don't hesitate to make your next trade show a major event.
#2 Restaurants, Bars, and Hotels
Everyone eats. While different restaurants appeal to different demographics, you'll be hard-pressed to find a better place to reach such a large and diverse variety of people. While friends and family gather around to chow down, you can directly insert your business into the everyone's eye-line and into their conversation.
If you're interested in the potential of restaurant, bar, or hotel advertising but unsure where to begin, consider the following materials for bringing new eyes to your business:
Bathroom signage – In this idle and uninterrupted space, you have an amazing opportunity to give customers something to read and occupy their brains for a few private moments. Consider creating simple signage that will captivate your audience while in the bathroom and give them something to talk about when they return to their table.
Coasters – These handy little pieces of cardboard can go a long way toward building interest and brand recognition. Every drink gets a coaster, which means a whole lot of eyes on your logo. Craft a bold image and clear copy that can be read from a distance and even after a few drinks.
Glassware – Pint glasses at bars and breweries can be personalized with embossed logos and labels. By using glassware in your marketing campaign, the chances of someone interacting with your business go up with every sip.
If you're looking for more ways to bring your brand into a hospitality space, consider restaurant friendly accessories such as:
Table tents
Condiment holders
Napkins
Bar mats
Dining and hospitality is another opportunity to broaden your reach, deepen your scope, and hone in on your target demographics. This often underutilized form of indoor advertising could be your signature way of capturing a whole new market.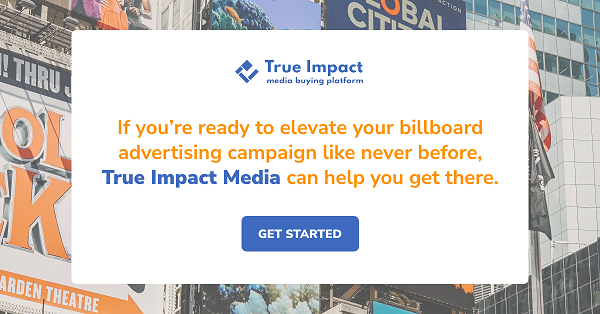 #3 Cinema and Theatre
Would your business pair well with the entertainment industry? Consider investing in ad materials for multiplexes and theatres to connect with an audience during an evening out.
Theatre materials can vary widely, so consider the following cinema advertising options when designing your specialized marketing campaign:
Before the movie – While the audiences are arriving and settling into their seats, you have an opportunity to dazzle them with a short video ad or still image ad projected on the big screen. The pre-movie ad is an amazing opportunity to pitch to a captive audience with an image larger than life.
Concessions – Popcorn, sodas, candy, and marketing. Yes, you can engage your audience as they're picking out their favorite cinema snacks. By placing targeted ads on concession items (like popcorn bags or soda cups) or concession stands themselves, your audience will have numerous opportunities to engage with their materials as they're standing in line, getting their refills, and filing into the theater.
Alongside posters – Theaters are known for their exciting displays of upcoming attractions. Why not position your brand alongside the season's most anticipated spectacles. You can build marketing materials that mimic the shape, size, and style of movie posters to draw the eyes of the audience on their way to and from the theater.
This multi-billion dollar industry is well-positioned for dynamic ad campaigns targeted at broad demographics. They're on their way to a show, so give them marketing materials that will dazzle.
#4 Stadiums and Arenas
Large stadiums and arenas are bustling centers of commerce and excitement, making them the perfect locale for inventive indoor advertising.
Concerts, sports, and special events can bring tens of thousands of guests to stadiums across the country, and while each stadium is unique in design and capacity, every one has the opportunity for marketing excellence.
Consider crafting stadium and arena ads like:
Scoreboard or jumbotron – The centerpiece of most arenas, jumbotrons offer prime space for advertising. In clear view of every seat in the house, you can run your ads in synch with stadium announcements or let the images work on their own. Few places command more eyes than the scoreboard.
Fully-branded areas – Welcome the audience to a fully sponsored lounge area with your companies name and logo front and center. Here, attendees can take a break from the big event and find a calm place to enjoy a cold beverage, conversation, and the very best of your marketing materials.
On court branding or wraps – Put your marketing materials where the action is. Most stadiums offer the option of purchasing courtside advertisements. Not only are these ads among the easiest seen by the entire arena, but they're also picked up by film and television cameras, often broadcasting the images across the entire country or even internationally.
Investing in bright, bold, and didactic arena ads can bring a business to another level. Stadium advertising costs can be expensive, but the exposure your brand can receive can potentially outweigh those costs. By partnering with a sports team or their home venue, you may add further credibility to your brand and find yourself quickly becoming a household name.
#5 Shopping Centers and Malls
Connect with your audience while they're already out shopping. Retail spaces like malls and shopping centers can be excellent places to introduce an audience to your products or services. With plenty of foot traffic and an audience already eager to make purchases, mall advertising can be an excellent choice for established businesses looking to expand.
As far as options for indoor advertisements in shopping centers, a few successful variations include:
Backlit displays – These captivating digital displays are common in shopping malls across the country. With quality color, smooth transitions, and comfortably positioned at eye-level, mall walkers can enjoy premium ad offerings that are subtle while remaining unmistakable.
Elevator and escalator wraps – Often located in the centralized and most high-traffic areas of the mall, elevators, and escalators offer up potential real estate for dramatic advertisements. Consider crafting extended images, repeating patterns, or any variety of impressive visuals for mall-goers to feast on.
Floating banners – Modern shopping centers are often designed around expansive, awe-inspiring vertical spaces, and these areas are in high demand for hanging banner ads. By positioning ad materials above shoppers, you offer a clear view of your brand without any visual interruptions. Just be sure to make sure everything is large enough to make out at a considerable distance.
Shopping center ad spaces become increasingly more valuable toward the holiday season. As more shoppers are flocking to their local malls, more eyes will come across your tremendous indoor marketing materials. You may enjoy a considerable Q4 boost when investing in retail space advertisement.
Indoor Advertising with True Impact Media
When it comes to indoor advertising, the options are nearly endless. We've introduced you to a few of the most popular and creative ideas and spaces to begin your campaign, now take the next step to fully realize your advertising goals with True Impact Media.
At True Impact Media, we offer the fastest, simplest, and smartest way to begin buying ad space. We're industry leaders, dedicated to making the marketing process stress-free and maximally successful. Explore our offerings and talk to our experts to discover the best campaign for your company. At True Impact Media, we're revolutionizing the advertising experience.
Sources:
IBAA. The Indoor Billboard Advertising Association. https://www.indooradvertising.org/
Smart Insights. Different types of advertising and their usefulness. https://www.smartinsights.com/internet-advertising/internet-advertising-creative/different-types-ads-usefulness/
Indeed. 14 Types of Advertising. https://www.indeed.com/career-advice/career-development/types-of-advertising