Businesses leverage multiple marketing strategies to advertise their brands, from social media to traditional marketing. You may not know the suitable strategy for your business. While there are so many options available today, outdoor advertising remains an effective and popular medium that can help you achieve your goals in real-time.
There are different types of outdoor advertising. It is best to include ads in your campaign that suit your needs and expectations. However, before you implement an outdoor ad, you should learn its benefits to help you make informed decisions. You want to ensure that you are making the right choice that can boost your business amidst the competition within your niche.
Are you looking to grow brand visibility, market your business, and generate leads or sales? True Impact Media can help. We are passionate about helping brands grow by applying the appropriate outdoor advertising strategies. Many people often ask us about the benefits of outdoor ads over other forms of media such as radio, television, or print. This guide takes you through the advantages of outdoor advertising and why it makes sense to consider using an outdoor advertising medium.
So what are the advantages of outdoor advertising? Read on to learn more about this.
Outdoor Advertising is Noticeable
It is difficult for your target audience to ignore outdoor ads. Whether driving or walking along the streets, people can quickly notice outdoor ads without persuasion from anybody.
Billboard advertising is a significant medium to make your ad visible and noticeable to commuters and those living within the areas where you've installed your billboards. Whether it is a digital billboard, poster, signage, bulletins, junior posters, or spectaculars, any outdoor ad can quickly draw the attention of your target audience if it is colorful, well-designed, informational, and appealing.
Another importance of outdoor advertising is that each outdoor media you apply can bring you effective results due to the increased visibility, which boosts brand awareness and engagement in the long run. This can be even more effective when you place billboards along busy streets and intersections and make them larger to quickly grab the attention of commuters.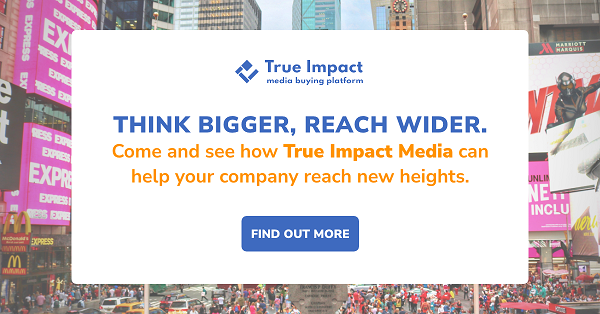 Customers Embrace Outdoor Advertising
Customers value this kind of advertisement because it is not as intrusive as other mediums such as social media. There is no data monitoring on people's online activities since commuters do not need to share their data anywhere to learn about your products or services.
This is why outdoor ads continue to influence brand visibility as businesses generate leads and sales in the long run, especially from privacy-minded individuals who do not have to worry about sharing their confidential data to get what they want.
Another thing is that outdoor advertisement has been in the limelight for a long time. Commuters from different places keep seeing billboards, posters, signage, and transit ads, which have been going on for years, thus, making it an effective medium to advertise brands.
OOH Advertising Sets Your Brand Apart
Billboard advertising is an excellent option to market your business, attract a high audience, generate more leads and sales, stand out from the crowd and grow your business in the long run. This is because people pay close attention to the brands they see outside from what is on their screens. With the increased competition across various sectors today, the key to successful billboard advertising is to make your brand stand out from the crowd.
Your brand has a high chance of reaching out to many people from different areas, thus, promoting quick purchases, resulting in business growth and customer retention. As commuters pass your billboards often, they master your products and services, enabling them to reach out quickly when in need. Your billboards stand out from the crowd if you make them appealing and valuable.
Outdoor Ads are Highly Impactful
When people drive or walk around the streets, they often want to buy goods. Placing billboards on the roadside in busy areas is an excellent way to create an immediate impact since viewers can make quick purchasing decisions when they see what they want. For instance, a customer looking for a food store or restaurant can identify the exact location from a billboard display, signage, or poster. The customer can quickly get to the store or contact the service provider and have what they want in real-time.
You have to ensure that your billboard is strategic and appealing to give you maximum impact. Include a clear message about what you are selling and provide contact information so that potential customers can reach out to you.
Outdoor Ads Provide Maximum Brand Exposure
There is a difference between a business selling its goods and services to frequent customers without acquiring new customers and another business offering services to both new and existing customers. With OOH advertisement, your brand gets maximum exposure, thus, increasing your chances of acquiring more quality leads and sales in the long run.
Your target audience gets familiar with your products or services, enabling them to make informed purchasing decisions. When commuters keep seeing your billboards and posters, they master your brand and will likely contact you whenever they seek similar services.
Outdoor ads also remind your existing customers of your services and can trigger them to come for repeat purchases. Some may even come to buy what they had not previously considered but will do it once they see your outdoor ad. If brand exposure and growth are your focus, an outdoor advertisement should be considered.
Outdoor Advertisement is Fully Customized
Whether you want digital billboards or traditional outdoor advertising, you can get a medium that suits your business needs. It could be transit ads, posters, bulletin billboards, or spectaculars. You have endless possibilities to further your brand with customized outdoor ads worth value for your money.
The advertising message is customized to your target audience, business needs, and particular brand. This enables potential customers to identify whatever suits their needs and expectations, thus, promoting quick sales. It also saves time and money and encourages higher customer responses in the long run.
One of the most significant ways to get customized outdoor ads is by working with an expert such as True Impact Media. We offer multiple outdoor mediums to advertise your business and experience maximum exposure and effectiveness.
Digital Billboards Can Lead to Impulse Buying
Some people may not know your business, whether you are new or operating in the exact location for years. When you set up a billboard, it will increase the visibility of your business, and people will even know your business location.
Many people may come to your business to inquire about your products or services because they saw a poster or billboard when driving along the way. They might identify something that attracts them to your business even though they never intended to buy anything along the way.
Some may make impulse purchases, which is to your advantage. It helps you generate more sales and leads in the long run. You can keep the customer's details and grow your database. The information can be suitable for other forms of marketing campaigns in the future.
Outdoor Advertisement is Budget-Friendly
While you are looking to increase brand visibility and grow your business, you also want to prioritize your budget. So how much does a billboard cost? Investing in outdoor advertising is more cost-effective than print media. It enables you to create customer impressions and acquire quality leads without breaking your bank account. You may still save money on outdoor ads, even in a high-traffic area.
At True Impact Media, we want to help you benefit from billboard advertising and other forms of OOH advertising. We will analyze your budget, needs, and expectations and advise you on the appropriate outdoor ads for your business.
Additionally, paying for an outdoor ad is long-term. You can pay for an outdoor ad for a month and still achieve maximum impact. This is unlike other advertising mediums where you have to pay for repeat campaigns, which may be costly in the long run.
Outdoor Advertisement Works Throughout
One of the key advantages of outdoor advertisement is that it is always working day and night. Once you install a billboard, people will start seeing your brand, unlike TV or radio advertising, where you have to pay to run an ad. Your target audience gets exposure to your brand from the first day you install your billboards throughout the entire period.
As commuters keep passing the billboards, they get an idea of what your brand is all about. This becomes easier for commuters or residents to make informed decisions when looking for similar services.
They can quickly reach out as long as your ads have contact information. In this case, outdoor ads make your work easier and save you time and money while also generating more leads and sales in the long run.
Maximize Your Outdoor Advertising with True Impact Media
From the above list, it is clear that outdoor ads can be beneficial and profitable to your business. This requires a result-oriented, targeted, and focused advertising campaign to achieve your goals in real-time. Working with an experienced and established agency such as True Impact Media comes with numerous benefits. We help you find, buy and manage your outdoor marketing campaigns and get your brand visible to your target audience.
Are you looking for an effective, fast, easy, and smart way to generate leads and sales and grow your business? We can help. Contact us today to get started with our outdoor advertising platform.
Sources:
1. AdQuick. What Are the Benefits of Outdoor Advertising? https://www.adquick.com/blog/what-are-the-benefits-of-outdoor-advertising/
2. Sitour.7 Advantages of Outdoor Advertising https://www.sitour.sk/en/about-us/blog/7-advantages-of-outdoor-advertising/
3. ATA Outdoor. Top 10 Reasons to Consider Outdoor Advertising
4. Clear Channel. 5 Amazing Benefits of Outdoor Advertising https://www.clearchannel.co.uk/latest/5-amazing-benefits-of-outdoor-advertising
5. AUBURN Advertising. Pros and Cons of Outdoor Advertising https://www.auburnadvertising.com/articles/96-pros-and-cons-of-outdoor-advertising