These days, technology is everywhere. And we use it for everything. Whether we're working, paying bills, booking a vacation, or simply passing the time on our favorite social media app, it seems like we're always looking at one screen or another.
For advertising, the prevalence of screens in our society has prompted the development of new ways to reach consumers and capture their attention. In a world where so many images are vying for consumer attention, it's more vital than ever that brands and businesses find different types of advertising that help you stand out from the crowd.
That's where interactive advertising comes in. As a traditional advertising method, it can be an effective tool for reaching a target audience. But what is interactive advertising? How does it work, and how can brands use it to revamp their marketing campaigns? This guide explores all you need to know about interactive marketing.
What is Interactive Marketing?
Interactive advertising refers to advertising that uses media to target consumers and inspire their participation.1 Interactive advertising can appear in digital forms online and in real-world offline forms:
Online – An Online interactive ad often takes the form of social media ads, interactive video ads that play on websites, web banners, and pop-up ads.
Offline – Offline forms of interactive advertising include digital window displays that require audience participation.
An Online interactive ad relys on information gleaned from consumer data to target ads to specific audiences—and sometimes to specific individuals. This can lead to a more personalized ad experience. Offline, the interaction required of the ad can have a similar effect.
What Are Some Examples of Interactive Advertising?
Interactive advertising can take many forms, and technicians are developing new ones regularly. Sometimes, the ads can be so slick and subtle you might not even realize you're looking at an ad at all.
From online quizzes and interactive videos to interactive windows and street displays, here are five common examples of interactive advertising.
#1 Social Media
Social media have proven to be fertile ground for advertisers of all kinds. Platforms like Facebook, Instagram, TikTok, and the like attract millions of users each day, providing brands and businesses with a captive audience to reach with their ads.
And advertisers have risen to the challenge with innovations like:
Interactive video ads – Kicking video ads up a notch, interactive videos encourage the consumer to participate in the ad experience. Often they're invited to play a quick game or participate in a survey.
Lead ads – Lead ads provide consumers with an easy way to get in touch by attaching a form they can fill out.
Playable ads – Playable ads that allow consumers to get a sense of the product are especially popular among gaming apps and other app services.
Augmented reality – Augmented reality features on some social media platforms allow users to virtually experience product offerings, such as how furniture or paint colors will look in their home.
Instant Experiences – Formerly known as Canvas Ads, Instant Experiences are Facebook-only ads that open into a full-screen when clicked. 2They are immersive experiences that allow consumers to watch videos, browse photos, and view products—all on their smartphone or tablet.
#2 In-App Ads
The app world outside of social media is full of prime real estate for brands hoping to get in on interactive ads. That's because these days, there's an app for everything—and more virtual space for advertisers than ever before, such as:
Playable ads – Playable ads are just as prevalent on apps outside of social media. Gaming apps especially have found success in allowing users of other games to play sample rounds through their ads.
In-game ads – Digital ads are becoming increasingly popular within various video games. Video ads that run before gameplay, banner ads that appear during gameplay, or digital billboards that appear in the world of the game are some examples.
Virtual in-game events – Hosting virtual events that happen in the world of the game is growing in popularity among some advertisers.3 Film studios, musical acts, and big-name brands have all gotten into the act with concerts, exclusive in-game movie clips, and other offerings.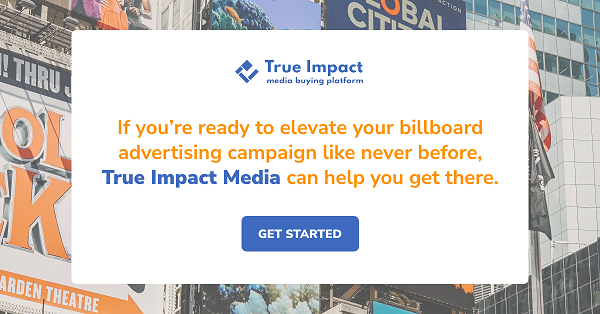 #3 Other Online Options
It isn't just in the apps that interactive advertisements are thriving. In every corner of the Internet, interactive ads are enticing consumers, growing business, and building brand awareness. Here's how:
Interactive banner ads – Interactive banner ads are a ubiquitous type of interactive advertising. They encourage consumers to participate by clicking through or answering trivia questions. In other cases, merely moving the cursor over the ad opens a larger ad or video.
Interactive videos – Interactive videos allow consumers to click on products within the video to learn more information or make purchases. Companies can pay for product placement in videos or create their own original ads.
#4 Mobile Ads
A phone in every pocket means that all that's standing between you and your target audience are a couple of swipes. That's why smartphones have also become such a popular marketing tool.
Advertisers can use smartphone technology in various ways to target audiences, like:4
QR codes – Encouraging consumers to scan a QR code that links to websites on their phone is a popular way of increasing engagement and upping impressions.
Quizzes – Personality quizzes, knowledge tests, and trivia games are valuable marketing tools for brands who want to reach consumers on their phones.
Surveys – Businesses also use surveys in their mobile advertising campaigns. These surveys can help advertisers gain greater insight into their target audiences.
Calculators – Including interactive calculators on your website is a great way to drive engagement and attract new customers.5 Consumers respond to a series of questions and receive personalized information.
#5 Interactive Displays
It doesn't always take a cell phone or a WiFi signal to connect your brand to consumers. Interactive ads can have just as much impact in the real world as they do online. Interactive displays are a key way they do this.
Digital window displays that respond to the presence of pedestrians—or sometimes incorporate them into the ad—are eye-catching and unique. They can draw the attention of passersby and bring them into your store.
Likewise, free-standing displays can be just as effective. For example, an interactive display for Reebok from 2016 featured an interactive billboard that contained six pairs of running shoes. Consumers had the opportunity to win a free pair—they just had to run fast enough past the billboard's built-in speedometer.6
What Are the Pros and Cons of Interactive Advertising?
For many businesses, incorporating interactive advertising into your marketing campaign can be an efficient way to reach new consumers and boost business.
That said, like most things, interactive advertising isn't perfect. Let's go over some of the advantages and disadvantages of interactive advertising.7
Pros
Interactive advertising distinguishes itself from other advertising methods in a variety of ways, including:
Engagement – By their nature, interactive ads depend on and drive customer engagement—that's what makes them interactive. For brands, this is an opportunity to make a stronger impression.
Targeted advertising – Interactive advertising allows brands and businesses to use valuable consumer data to more precisely target their ads to specific audiences.
Personalized ad experience – Interactive ads allow the consumer to experience your ads in a way that's more personal and unique to their needs and concerns.
Higher conversion rates – In many cases, interactive ads have been known to help boost conversion rates.
Less expensive than other options – Compared to traditional advertising options like television, radio, and print, digital interactive options can be far less costly.
Cons
Not without its drawbacks, interactive advertising can fall short in the following ways:
Timeliness – Although the information gleaned through consumer data is valuable, it can take a long time to harvest enough of it to be used effectively.
Costly – Likewise, obtaining that kind of data can be costly for businesses that aren't equipped for an interactive advertising campaign.
Uncomfortable for consumers – In many cases, ads that are slightly too targeted might be uncomfortable for consumers and turn them off to your brand.8
Bear these considerations in mind when deciding whether an interactive campaign is right for your business.
True Impact Media
At True Impact Media, we know that out-of-home advertising is a big job. From locating the best properties to place your OOH ads to managing quotes and invoices, there are a lot of moving parts to synchronize. Going it on your own can be tough.
Got questions like what is Guerilla Marketing or other questions about OOH advertising? We've got you! That's why True Impact Media is changing the face of OOH advertising—from the inside out. We're simplifying the process of launching an out-of-home marketing campaign for businesses and brands everywhere. 
At True Impact Media, we're big believers in the power of OOH advertising. That's why we built our innovative OOH platform to handle all of your OOH advertising needs:
We manage every aspect of your OOH ad campaigns
There are zero upfront fees or contracts
You'll get responsive and accountable service throughout the process
And we aren't only here for the advertisers. If you're a property owner looking to lease a billboard or advertising space, True Impact Media can help you, too.
We're paving the way for a new world of OOH advertising. Let us show you how.
Sources: