As anyone in the industry will tell you, successful out-of-home advertising campaigns depend on their ability to connect with consumers, engage their interests, and make a lasting impression with ideal audiences. That sort of super-targeted advertising is one area where doctor office advertising has always excelled. Also known as point of care marketing, advertising inside of a doctor's office is a time-tested way for a variety of businesses in the healthcare industry to grow business and help consumers stay healthy.
But the days of fading pharmaceutical posters in exam rooms or ads for medical supply stores in the bathroom are gone. Like virtually every other outdoor advertising (OOH) medium, point of care marketing has gone digital.
Are you interested in taking a deep dive into doctor's office advertising? It's a thrilling field full of exciting opportunities for anyone in the healthcare industry. And with new technologies creating new ways to communicate every day, it's quickly growing. Here's what you need to know about medical marketing your brand in a doctor's office.
What is Point of Care Marketing?
Doctor's office advertising or point-of-care marketing is defined as any advertising that's done in places where people receive medical services. This includes places like:
Doctor's offices
Pharmacies
Hospitals
Assisted living facilities
Telehealth services
For decades, pharmaceutical companies, healthcare insurance providers, and medical services providers of all kinds have used point of care marketing as a primary method of advertising their products and services to prospective patients and doctors alike. Historically, this advertising was primarily done through traditional methods such as:
Flyers
Medicinal samples
Pamphlets
Promotional mailings
Visits from pharmaceutical representatives
These days, however, innovations in technology and in the digital out-of-home (DOOH) industry have opened up new avenues of communication between doctors, patients, and the companies and businesses they rely on for important services.
Capitalizing on these innovations, point of care marketing has grown to include options like:
Digital screens
Interactive touchscreens
Mobile ads
But in medical marketing, like real estate, nothing matters much as location. When it comes to doctor office advertising, different phases of a patient's visit, as well as whether an ad is targeted at the doctor, make a difference when determining which touchpoint is used.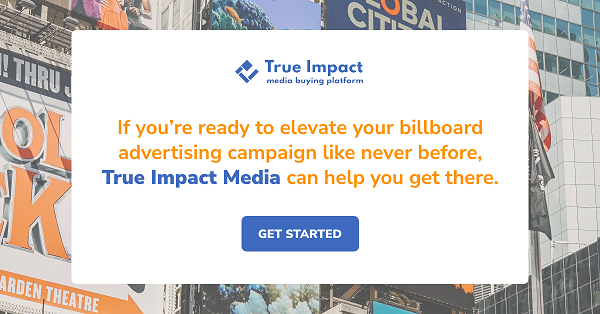 Lobby Advertising
Even in the most efficient healthcare settings, any given patient will likely spend a significant amount of time in the lobby, registration, and waiting areas of the facility. There are forms to fill out, preliminary questions to be answered, and other patients to wait on before a doctor's appointment officially begins. That means that between check-in and when they're called into the exam room, patients are a captive audience waiting to be engaged by a compelling ad.
That's where healthcare digital signage comes in. Commandeering screens in doctor's offices far and wide, digital signage is an effective way of transforming the waiting room into a marketing space.1 They offer various options for keeping marketing current, interesting, and relevant to their needs. Digital signage offers opportunities for:
Customizable content
Social media integration
Practice messaging
Healthcare digital signage allows healthcare practitioners to communicate with patients through various slides, videos, and presentations. For healthcare providers, they're an opportunity to educate patients while they wait, provide them with important information about the practice, and add a personal touch to in-office advertising by including logos and local information.
The best healthcare digital signage options offer a range of options that can be easily updated via an easy-to-use service portal by medical staff. This allows you to provide your patients with the most current information possible about your practice and their care. You can also up the customer service factor by providing them with real-time local information, like time, temperature, and weather.
For patients, healthcare digital signage can be a crucial learning tool for valuable health information, such as tips for eating right, medicinal information, and even compliance messaging.
Exam Room Advertising
The exam room is another site that's rife with opportunities for point of care marketing. In the digital age, exam rooms are becoming interactive zones of learning, where patients, doctors, and doctors-in-training are sharing information and knowledge.
And it's all thanks to the exam room touchscreen. If you've been in a doctor's office recently, you may have already seen one. They're playing a big part in reimagining the way people visit their doctors, working to improve patient satisfaction and healthcare standards.2
Exam room touchscreens are vital instruments for patients and practitioners alike.
Patient education – When it comes to understanding the intricacies of their care, most patients rely on face-to-face conversations with their doctors. Exam room touchscreens enrich those conversations and the overall patient experience, providing access to valuable materials that doctors can use to enlighten patients about their health and treatment. Then, the information can be sent to patients to take home.
Patient engagement – Exam room touchscreens can help your practice better connect with patients in the room and keep in touch after they leave. Touchscreens can feature patient portal sign-up links, links to other resources, healthcare information, and news that keeps patients up to date on your practice.
Professional training – With exam room touchscreens, the exam room becomes the classroom. Doctors can use them for training and instructing clinical staff with the assistance of teaching tools like 3D models, video guides, and more.
Exam room touchscreens can help strengthen the doctor-patient relationship, providing a springboard for patient questions and deeper engagement. They can also help ensure that medical staff are sufficiently prepared to meet all of a patient's healthcare needs.
Back Office Advertising
The back office acts as a central communications hub for everyone who works in a medical practice. From doctors and nurses to clinical technicians and reception staff, it takes many heads and hands to build a functioning doctor's office. Making sure everyone is on top of the latest happenings, both in your firm and the wider medical community, is crucial.
The good news is, it's never been easier to keep your entire staff in the loop, thanks to the many advancements in back-office point-of-care marketing.3 Fully customizable digital internal communication screens help keep your staff informed and engaged with:
Internal messaging
Healthcare news
Patient care tips
Policy and procedural information
Office and employee news
Educational services
Back office digital screens can also help foster a sense of community in the medical office. They're a handy way of announcing company events, staff birthdays, and other occasions that bring coworkers together.
Other Benefits of Doctor's Office Advertising
If you've been weighing the pros and cons of doctor office advertising, you might be wondering if point-of-care marketing is worth it. Is it really an effective way to reach and influence patients?
The answer is yes. OOH advertising inside a doctor's office offers a unique range of benefits for all patients, doctors, and the brands and businesses that sell to them. These benefits include:
A trusted space for advertising – For many patients, the doctor's office is a place of trust. Patients trust their physicians to practice good medicine and care for them properly. But they also trust the advertisements they see there.4 For brands and businesses hoping to advertise to medical patients, the doctor's office is the place to be.
An effective cross-channel marketing tool – One of the reasons pharmaceutical companies endorse doctor office advertising is because they know it drives engagement and lifts across their other advertising platforms.5
Enhances patient care – Through education, personalization, and customization, medical providers can better serve their patients and ensure that their patients are better able to care for themselves once they leave the office.
Improves business practices – Options for ongoing training, easy access to patient care portals, and features that build togetherness are just some of the intra-office perks that point-of-care marketing can provide to medical facilities.
Find Your Healthcare OOH Advertising Solution with True Impact Media
When it comes to OOH advertising solutions that work for healthcare businesses, True Impact Media knows a thing or two. That's because we're not only experts on outdoor and place-based advertising—we're also big fans ourselves. We have a multitude of OOH offerings and can recommend many advertising mediums, both inside and outside medical facilities.
In fact, it's our love for OOH advertising and our belief in its power to reach consumers and grow business that guides our business philosophy: to make buying outdoor advertising space a simple, stress-free, and profitable process.
How do we do it, you ask? By working closely with you to learn your unique business. Then, take care of the rest, form strategy and execution to management. You access it all from our innovative and easy-to-use platform.
True Impact Media is here to guide you through every step of the process, from planning your campaign to negotiating contracts and buying ad space to managing, measuring, and reviewing its success.
At True Impact Media we know that the process of buying OOH advertising can be tricky, but we don't believe it has to be. So we're changing it. Find out how today and experience the future of outdoor advertising.
Sources: