There's always been a strong link between sports and advertising. The collective fervor that erupts each year over all those Superbowl commercials and fans alone is proof enough of the complementary relationships between the competitive clamor of a live sporting event and the escapist thrill of consumerism.
That's part of what makes stadium advertising so appealing to brands whose target market might be out at the ball game. And if your plans for launching or expanding your business's advertising efforts include that demographic, you might have thought about stadium advertising as an option.
But how much does stadium advertising cost? The truth is, it's a complex, highly variable issue. Here's an idea of what you can expect to spend if you want to start place-based media advertising in a sports event.
What is Stadium Advertising?
Stadium advertising refers to advertisements and other marketing campaigns that take place at any professional sports event like a football game, baseball game, basketball game, and others. In cases where they are played in large venues, college football, basketball, and baseball can also fit the bill.

As a powerful place-based OOOH (out of home) advertisement medium, stadium advertising offers brands unique advantages to tap into wider markets. Stadium events draw like-minded audiences to celebrate a shared passion, giving incredible access to thousands of potential customers who fall within specific demographics. Additionally, stadium advertising can be dynamic, shifting on digital screens throughout the space according to the day's schedule of events.

Additionally, stadium advertising offers brands and businesses several indoor and outdoor methods for advertising to consumers and sports fans, including:
Banner ads on walls and sidelines – Banner ads on walls and sidelines act as eye-catching backdrops for the main events, catching attention as effortlessly as a quarterback catches a pass.

Video and LED screens – When event attendees aren't watching the game, they're watching the nearest screen for event information, stats, and more. Adding your own media to the mix effortlessly draws attention, whether the screen is as big as the scoreboard or as small as a screen that fits snugly next to a gift shop register.

Restroom ads – Half the fun of a stadium event is the concessions stand, so it's no wonder the restroom is a high traffic zone for event attendees. Strategically placing ads in the restroom is a smart way to increase brand awareness throughout the day's events.

Kiosk ads – The pocketknife of stadium advertising, kiosk ads can be placed throughout the stadium at major attendee touch points for maximum exposure. Kiosk ads can also be designed to be interactive and engaging, offering insight to the event, the teams, or the stadium itself while blazing with your branding.

Court branding – The court takes centerstage at any stadium event—and your branding can be the star of that stage. With all eyes on the action, there's unparalleled opportunity for brand visibility and larger-than-life impressions.

Scoreboard advertising – Whether returning from a trip to the bathroom, the soft pretzel vendor, or an athletic attempt to catch a fly ball, attendees return to their seats with one question on their minds—what's the score? Scoreboards draw as many gazes as the players themselves, positioning scoreboard advertisements as one of the most exciting opportunities for brand exposure.

Concourse signage – Think highway billboards, but for pedestrians. Stadium event attendees do a lot of walking, whether that's to their seats from the entrance or from the concessions stand to the gift shop. Lining their paths with signage is a smart strategy for big brands looking to get big time exposure at a stadium. Bonus? Signage paired with directions to nearby hotspots makes ads insightful and memorable to visitors.
Cups and cup holder ads, stairway ads, and posters throughout the stadium are also among the many options.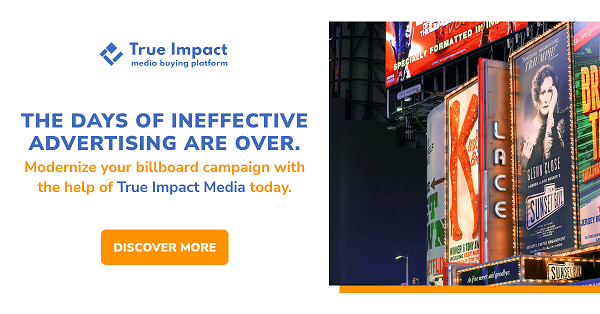 A Guide To Stadium Advertising Costs
In most cases, stadium advertising costs are going to vary considerably based upon several factors. Some of those factors include:
Advertising format – In any venue, the cost of an individual advertisement is going to be influenced by its format. In stadiums, small posters or kiosk ads might be less expensive than digital ads appearing on the scoreboard or jumbotron.
Duration – You can expect the cost of your advertisement to be directly influenced by how long you plan for it to run. Most often, stadiums sell advertising on a long-term basis of one to three years, although seasonal options are sometimes available.1
The specific stadium – Factors unique to any individual stadium will also play a part. Home stadiums of very popular teams might boast a larger price tag, as might those in more expensive or highly populated cities.
Stadium advertising costs might also be affected by the profile level of the team in question. As teams lose and gain popularity, their desirability as advertising partner fluctuates.
How Much Does It Cost To Advertise In a Professional Stadium?
One of the cold hard truths about stadium advertising is that, when it comes to pricing, there isn't a whole lot of transparency, whether it's with courtside or football field advertising. Many professional teams are managed by big corporate sponsors who charge other big corporations large sums of money to advertise during their events. This can leave advertising costs subject to constant revision.
That's one reason why it can be difficult to know the cost of advertising in a sports stadium, regardless of the format you choose, without contacting the stadium directly. What is less mysterious, however, is that stadium advertising isn't cheap. Here are a few examples:
Major League Baseball – As the quintessential American pastime, you might expect advertising in an official MLB stadium to cost a pretty penny. Although information on exact pricing across stadiums is hard to find, it's been reported that the Baltimore Orioles once charged no less than $30,000 to place any large signage anywhere in their stadium, and no less than $50,000 for advertisements of any kind that appeared in seating areas.2
National Hockey League – Again, exact numbers are subject mostly to rumor and conjecture, but back in 2008, it was reported that some rinkside advertisements at NHL events were being sold for as much as $300,000—and you can bet that the price has only gone up in the years since.3
Get In The Game with True Impact Media
With so much about stadium advertising shrouded in mystery and concealment, breaking through the barrier with your arena advertising can seem like an impossible task. When even stadium websites are cagey about the details, how can you begin to assess whether stadium advertising is the right option for you?
If you're thinking that it would be great to have a knowledgeable team of experts at your fingertips to help through every aspect of your OOH advertising needs, then we're on the same page. At True Impact Media, we're on a mission to change OOH advertising by removing so much of what makes it confusing. Whether you are looking for mall advertising, bar advertising, or cinema advertising, we have you covered.
We've built our innovative platform to simplify and streamline the searching and buying process and handle every single one of your billboard advertising needs. And we have everything you need to know about pricing. Find your target audience and get your brand in front of them in no time—and no trouble. Join True Impact Media today.
Sources:
Medialeaseooh.com. Arena Advertising. https://medialeaseooh.com/arena-stadium-advertising/
Vanwagneraerial.com. How to Advertise and Get Noticed at MLB Games. http://www.vanwagneraerial.com/blog/advertise-mlb-games
Thestar.com. Is This The NHL's New Look? https://www.thestar.com/news/2008/02/17/is_this_the_nhls_new_look.html