Building a new business from scratch can be challenging for many entrepreneurs. Competition is high as many business people continue to generate new ideas, hire excellent teams, and put in a lot of effort to stand out from the crowd. Initially, it is normal to experience challenges, but this should not discourage you from chasing your dreams.
Various marketing strategies for startups can help you build brand recognition as your business grows and expands its presence within your target market amidst the high competition within your niche. Here is an ultimate guide to learn how to promote a startup business.
Below are flexible, efficient, and cost-effective marketing campaign strategies to help you achieve your small business goals in real-time and stand out from the crowd.
Create a Marketing Strategy
A startup marketing strategy gives you a clear action plan for managing your marketing activities for your new small business. You want an effective marketing plan to bring prospects to your social media platforms and website. Below are items to include in your plan.
Marketing and business goals
Marketing mediums you will use
Target market and audience
Market-specific demands
Possible risks and mitigation strategies
Competitors, both existing and new
Motoring and evaluation
A marketing strategy for your startup business determines how much progress you make in your business and how long it takes you to achieve your goals. Ensure you conduct in-depth research to enable you to organize and run highly effective social platform campaigns.
Identify Your Target Audience
Knowing the people who will consume your products or services is imperative. This helps you devise effective ways to offer satisfactory customer service. With a clearly defined target audience, you will know where to run your marketing campaigns and not waste money focusing on the wrong audience. It will also be easier to create content that speaks to the needs of your audience.
Segment your audiences' sex, age, income, and location from Google analytics. Conduct market research, perform competitor analysis, and interact with your audience one-on-one via social media channels to identify the right audience or your business.
Research Your Competitors
Many new startups already have competitors. It is rare to start a business that doesn't already exist. While you may have unique ideas, the business will still be part of an existing sector.
So, it is imperative to identify your competitors, analyze their progress, and devise creative strategies to market your business. It also lets you understand your competitors' marketing campaign strategies and strengths and weaknesses.
Depending on your business model, you can implement unique marketing strategies than your counterparts. Ideally, you want to generate customers, increase brand awareness and stand out from your competitors in the long run.
Use Out-Of-Home Advertising in Your Marketing Mix
Out-of-home marketing is an effective marketing medium that can increase brand visibility and recognition for a startup business. Fortunately, technology has made things easier for out-of-home marketing with more advanced and affordable mediums than other traditional marketing mediums. Below are the benefits of using OOH for your startup.
Publishes your business products or services
Boosts confidence in your target audience
Attracts new customers
Improves the effectiveness of digital marketing
Builds brand credibility for your target customers
Sets your brand apart from your competition
Increased brand engagement
If you are a business owner looking for more innovative marketing strategies for your startup business, OOH media such as billboard advertising can be an ideal choice for your business. There are different types of billboards that you can advertise your business. This includes static, digital, mobile, and augmented reality billboards. Consider learning about different billboard advertising rules to help boost your campaign.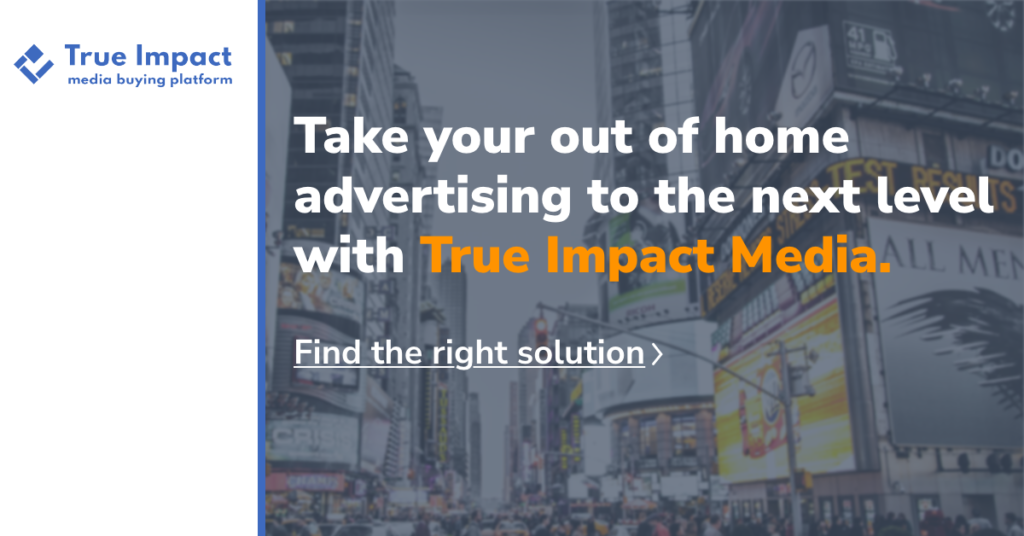 Leverage Social Media Platforms
Many startups use social media marketing to create brand awareness for their businesses. Since millions of people use social media, it is an excellent platform for business growth. However, not all platforms can help. It all depends on your niche and where most of your target audience is. Identify suitable platforms for marketing your products or services and determine how to run your social media platform campaigns.
You can start building a social network as you advertise your brand to your followers. Use Facebook and LinkedIn ads to target the right audience and generate leads for your business. This doesn't have to cost you a lot of money. When you start offering services, ask for reviews on your business pages from happy customers to increase followership and generate more leads and sales in the long run.
Create SEO-Optimized Content
Search engine optimization is a digital marketing strategy that helps businesses increase website traffic. It is a cost-effective way to increase brand recognition and generate leads and sales. You should optimize your website by posting quality content that meets your customer's needs. It is worth noting that this strategy may take time to bring in results, but it is suitable for consistent business growth in the future.
Lay a Solid Foundation for Your Startup Business Today
Combining different digital and traditional marketing strategies can help you achieve your goals no matter the level of competition within your industry. However, focus on the most impactful startup marketing strategies and mediums to increase your chances of standing out from the crowd. Want to learn more about effective out-of-home marketing mediums for your startup? Get started with True Impact Media and lay a solid foundation for your new business.
SOURCES
https://www.forbes.com/sites/forbesagencycouncil/2018/05/30/five-essential-marketing-strategies-for-any-startup/
https://www.renderforest.com/blog/best-ways-to-promote-a-startup
https://www.linkedin.com/pulse/9-highly-effective-ways-promote-startup-business-anchit-sood
https://blog.hubspot.com/marketing/startup-marketing