What is outdoor advertising? Out-of-home advertising is one of the oldest forms of advertising, and it continues to evolve to meet the needs of a constantly changing market. OOH and billboard advertising makes itself apparent simply by being huge and in places where consumers are. It targets mass audiences and has excellent reach. Unlike internet advertising, OOH is difficult to ignore, and it isn't as poorly regarded because people don't feel compelled to view it.
However, selecting target and test markets can be challenging, and it's even more difficult when organizing out-of-home advertising campaigns in unfamiliar areas. Across the United States, populations in different neighborhoods, cities, counties, and states differ in terms of age, income, whether a household has kids, preferred language, and educational attainment. Marketers should look for regions or zip codes that have qualities similar to their target clients. You can narrow down your target markets by researching demographic data inside a given market.
The good news is that we have four excellent recommendations for out-of-home test markets that are ready to be exploited. Continue reading to learn more about these markets and why they should be a part of your OOH advertising strategy moving forward.
Denver, Colorado
Denver, Colorado, dubbed "Mile High City" because of its elevation of exactly one mile above sea level, is on the rise as a major out-of-home (OOH) advertising testing center in the United States. Denver is Colorado's largest city, so there's plenty of room for firms to display their OOH advertising. It also has one of the fastest-growing populations in the country, making it a great place to find new and potential customers.
Denver, one of the few cities in the world to have seven professional sports teams, is a bustling metropolis brimming with life and culture. Similarly, the city is being hailed as a sustainability model, with eight of its twelve 2014 sustainability goals on track or achieved.
In addition, the city currently employs the ninth-largest number of tech professionals in the United States. Denver is being touted as a tech hub on the rise, with one of the fastest growth rates of tech-related jobs in the country. Companies like Facebook and Netflix have already set up headquarters in the city, indicating that more will follow suit.
But there's another reason to expect plenty of tech firms to flock to Denver. San Francisco, home of Silicon Valley, the global center of technology, is attracting more people than ever before. Quality of life, property costs, and the rising number of available tech positions are among the main reasons for this mass influx.
San Francisco's average home price is $1,380,000, compared to $426,000 in Denver. The low-cost housing market also correlates with a lower cost of living, another major reason people are flocking to Denver.
According to The National Human Activity Pattern Survey, Denver people spend more time outside being active since they have less bad weather. Because of the growing amount of outside activity, OOH advertisement has become more visible.
The Denver population is not just large but also young and has a reasonably high household income (HHI). This young population, combined with an excess of disposable income, creates an ideal market for OOH Ad testing.
Like any other city, Denver has an enormous number of out-of-home ad options. But how much does a billboard cost here? The prices here are fortunately not as high as in other places. There are also many types of billboards to choose from besides traditional OOH advertising. Other forms of OOH, such as bus shelters and truckside advertising, are available as well.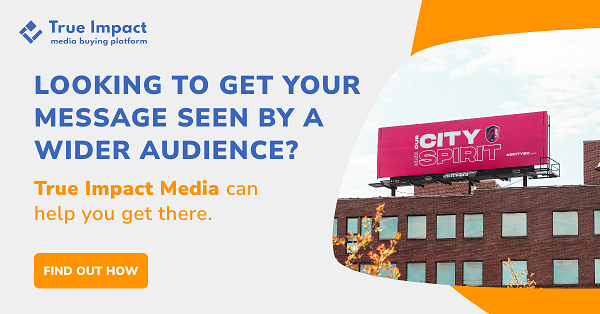 Philadelphia, Pennsylvania
Philadelphia, popularly known as the "City of Brotherly Love," has over 5 million people, including over 340,000 students, making it the country's second-largest college population. It's also home to 10 Fortune 500 corporations (with over 20 more only a short drive away), a slew of biomedical and pharmaceutical firms, the country's sixth-largest workforce of 3 million or more, a thriving startup ecosystem, and the nation's third-most populous downtown. Admittedly, Philadelphia and its environs are buzzing with economic and scholarly activity.
But how could we overlook the significance of the city that gave birth to the US Constitution? Philadelphia has become a popular tourist destination for both domestic and foreign visitors, thanks to historical monuments such as Independence Hall and the Liberty Bell and cultural centers such as the acclaimed Philadelphia Museum of Art.
Philadelphia has a diverse range of OOH ad options at affordable CPMs. Also, because of its closeness to New York City—and the entirety of the Northeastern seaboard—Philadelphia is an excellent test market for your OOH ad testing (just at a fraction of the cost).
Nashville, Tennessee
When it comes to creating an OOH campaign, there is a multitude of reasons why marketers should choose Nashville. For starters, the "Music City" has a population of over 1.2 million (and rising), over 180 recording studios, and 5,000 working musicians.
Add in a thriving local economy, a lower-than-average cost of living, plenty of popular tourist destinations, such as the Country Music Hall of Fame and the Grand Ole Opry, which attract over 15 million visitors each year, a vibrant academic culture, and a bunch of popular sports teams, and you've got yourself a winning combination. All of this makes Nashville an excellent testbed for a range of out-of-home advertising efforts.
Also, there are a plethora of outdoor ad options available, ranging from billboards to street furniture to wallscapes, all with cheap CPMs.
If your outdoor advertising campaign is aimed at a college audience, Nashville has some fantastic inventory at reasonable prices near the following institutes of higher learning:
● Vanderbilt University
● Belmont University
● Tennessee State University
● Fisk University
● Lipscomb University
It's also worth mentioning that Nashville is growing in popularity every day. Indeed, by 2020, Nashville had surpassed several top-tier metropolitan markets in the areas of:
● Economic growth
● Infrastructure capacity
● Entrepreneurship
● Private capital
● Quality of life
This explains why U-Haul named Tennessee the "top growth state" in 2020, citing the state's biggest net gain of one-way U-Haul trucks traversing its boundaries compared to other states. This essentially indicates that people are flocking to Tennessee in large numbers, with Nashville alone welcoming 30,000 newcomers in 2019. And as this market picks up steam, media costs will almost surely rise. So now is the moment to seize the opportunity.
Columbus, Ohio
Columbus is essentially the country's primary test market. Why? According to Insider, companies that can afford to test regionally generally seek out locations with populations indicative of the greater United States or whose consumer behaviors match the broader market.
Despite Columbus' status as one of the Midwest's fastest-growing markets, which has resulted in its demographics becoming less "Middle American" in recent times, it has remained one of the most cost-effective locations for advertising across the board. CPMs remain cheap, and there are plenty of OOH ad opportunities to test. It's essentially a marketer's dream come true.
Keep in mind that the city has a huge young population, thanks in part to being home to Ohio State University and other 60+ colleges and universities. As a result, the city has gained a reputation as a robust focus group for millennial (and now younger) consumers.
This is why multiple quick-service restaurant (QSR) brands, and 150 other regional corporate headquarters, come to Columbus for insightful and actionable insights on everything from ad effectiveness to new product innovations (and more), knowing that whatever they learn here can easily be applied to other markets across the United States.
Long story short, if you haven't considered Columbus before, you have been missing out. This is where you should start if you want to get a feel of how your campaigns may perform across the country.
In Summary
Test markets are essential to screening out goods that may fail on a broad scale. As you may be aware, launching a new product is a complex undertaking that requires a significant amount of money and effort. As a result, before taking the giant leap, making the big investment to go national, you should evaluate if the products work. And it's not always a simple yes or no option. It also helps determine if there are any product or messaging improvements that could be made.
No two media markets are alike. However, just because you've never considered a market before doesn't mean it won't be a good fit for your OOH campaign. The takeaway from this is that while we all dream about putting up splashy billboards in Times Square or Sunset Boulevard, those locations aren't always the most practical (in terms of budget) or effective (in terms of reaching the target audiences).
This is why we recommend thinking out of the box and trying some of these lesser-known "test markets" to ensure your campaigns, messaging, and creativity are bullet-proof before moving into costlier markets. After all, why squander your hard-earned marketing dollars when you can test and optimize first.
Sources: