Welcome to Phoenix. One of the major metropolitan hubs of the American southwest, Phoenix is currently the fifth largest city in America. And it's growing. Phoenix's rate of population growth sits at 11.2%, making it one of the fastest-growing cities in America.1 
That makes it an ideal location for out-of-home (OOH) advertising like billboards. But how much is a billboard in Phoenix? While the specific answer to that question can be complicated, the average advertising cost for a standard, physical billboard space in Phoenix is very different than the average billboard cost Dallas, a phoniex ad will be somewhere between $1,250 and $4,000 per month.2 
But, when we ask how much does a billboard cost in Phoenix, we're really asking about multiple types of OOH. This guide will look at the OOH options available to advertisers in Phoenix and explore average costs.
Options for OOH in Phoenix
One of the selling points for Phoenix is the weather. The year-round dry, warm weather encourages people to be out of their homes, making OOH advertising a great tool to reach consumers.
Let's look at some of the OOH options available to you and give you a general idea of what their costs might be in Phoenix (specific costs will vary based on multiple factors like location and availability).
Traditional OOH
These are what you think of when someone says the word "billboard." However, even within traditional OOH, there are multiple sizing options to consider, as well as the choice between standard and digital billboards.3
Bulletins – These are large billboards that you will often find along busy highways. Bulletins are 48' wide and 14' high for easy visibility.


Average cost in Phoenix: Around $3,100, with prices generally falling between $1,300 and $5,500 depending on location.


Digital billboards – Sizes can vary (with some up to the same size as a bulletin), but digital billboards give advertisers more creative freedom as you can change or adjust your advertising while you rent your space. However, you will often be leasing only a set amount of time within an advertising loop, which you will share with others. The longer the time you lease, the more you are likely to pay.


Average cost in Phoenix: Depends on numerous factors but digital billboards typically cost around $2,500 for a shared time lease. However, cost prices will fall between $1,000 and $5,500 depending on location and duration.


Posters – Posters are smaller than your typical bulletin, with a standard poster measuring 12'3" in height and 24'6" in width.4 This smaller size still allows for high visibility but can help you save some money in leasing and materials costs.


Average cost in Phoenix: Most posters will fall somewhere around $1,000 to $1,500, but you should expect to pay more in higher traffic areas.


Junior posters – At 5' high and 11" wide, these are the smallest options in the traditional OOH category. However, this smaller size can be used to your advantage, pertaining to both cost savings and creativity. Some junior posters can be vertically oriented instead of horizontal, and you can design a campaign geared toward pedestrians as opposed to motorists.


Average cost in Phoenix: Slightly under $1,000, although higher traffic areas could run four figures.


Wallscapes – Wallscapes or wall murals are another option for traditional Outdoor advertising. These ads are placed on the side of an existing building and can make quite an impact, especially on large buildings in densely populated areas. Their dramatic look also works well for social media posts, so you can get extra bang for your buck.


Average cost in Phoenix: Because wallscapes require an empty building that is willing to rent out their facade, availability can be quite limited. Expect to pay around $10,000 for a wallscape in Phoenix.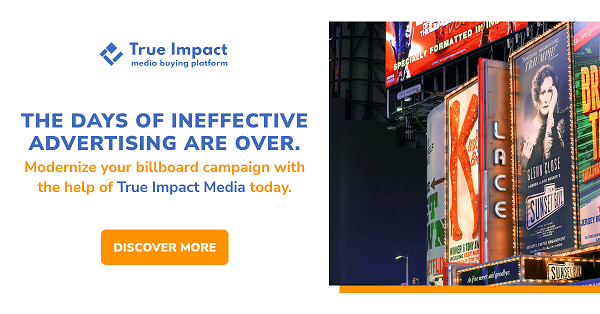 While the name may bring to mind images of discarded sofas, street furniture is actually a wonderful opportunity for OOH advertising beyond the traditional billboard format. City residents come across examples of street furniture all the time. Some examples include:5
Street Furniture
Bus benches
Transit shelters
Street banners
Phone kiosks
Since this type of advertising often finds people while they're waiting on a commute, it's an opportunity to speak a little more in-depth to them about your service or product. This also makes it an ideal location for specific call-to-actions (CTAs). The average cost for street furniture advertising will be around $450.
Transit
Transit advertising is similar to street furniture in that you tend to be targeting commuters, but it's implemented differently. Whereas street furniture is situated along the streets of a city, transit advertising is in or on specific modes of transportation. Examples may include:
Airport advertising
Busses
Subway and bus stations
Taxi cabs
The variance in the types of transportation also allows you to cater your advertising to your target audience. The ad you put in an airport may not be the same ad you'd want in a subway station. Thinking about who's most likely to see your ads can help clarify the best options for creative choices.

While different formats mean prices can vary quite a bit in this category, an average of about $2,500 is a reasonable expectation for the Phoenix area.
Place-Based Media
Place-based media is an especially attractive option if you are looking to market in a specific area. For instance, if you have a business located in a mall, you may want to look at place-based media in and around that location to drive people to your store. Examples of place-based media include:
Elevators and escalators
Indoors in bars and restaurants
Wildpostings (a large number of smaller advertisements localized in one area)
Arenas and stadiums
One thing to keep in mind about place-based media is availability. Since this is tied to a specific place, availability will be limited. That means the average cost is hard to calculate since advertising in a bar is very different from advertising in a professional sports arena. However, this is an effective way to increase your brand awareness with a level of precision that sets it apart from other forms of OOH advertising.
Why Should You Advertise in Phoenix?
If your business is based in Phoenix or you have outposts in Phoenix, it's obvious why you may be interested in billboard advertising in the area. But even businesses without brick-and-mortar locations in Phoenix can benefit from advertising in the area since it's such a large American city that's growing at an enormous rate.
To that end, it's beneficial to your marketing campaign and research to know as much as possible about the Phoenix marketplace. Some things to know about Phoenix include:6
Population – As of 2019, the population of the city of Phoenix was estimated at 1,680,992. When broadened out to Maricopa County as a whole, that number goes up to 4,485,414.

Demographics – Breaking the population down by sex shows a nearly even split throughout Maricopa County between men and women. When looking at racial splits, Phoenix breaks down as such:


White and Hispanic residents account for the largest percentages of the population, with White locals making up around 42.5% of the population and Hispanic locals making up about 42.6%.
The next largest percentage is among Black or African American residents at 7.1%
Asians make up about 3.8% of the city's population.

When broadened out to Maricopa County, these numbers change slightly with the White and Asian populations rising, whereas Hispanic and Black populations make up slightly less of the total population. However, the numbers do remain similar, with the biggest change being that Hispanics make up only 31.4% of the county-wide population.

Education – Between 25 to 35% of residents have a bachelor's degree or higher. Between 80 to 90% have a high school degree.

Income – The median household income in Maricopa County is around $64,468. In the city of Phoenix, this number drops slightly to $57,459.

Poverty – The poverty rate in the city of Phoenix is 18%. In Maricopa County, the rate is 11.6%.

Density of population – Population density in the city of Phoenix is high, with 2,797.8 people per square mile as of 2010 (based on growth, that number is likely higher today). In Maricopa County, things become more spread out, with the number at 414.9 people per square mile.
It's also worth keeping in mind that while Phoenix does have public transportation, it is still a city where most residents rely on cars to navigate. The average travel time to work is 26 minutes. This all means that there is ample opportunity to reach residents with OOH advertising.
Meet Your OOH Needs with True Impact Media
At True Impact Media, we're OOH advertising experts ready to help you develop your perfect OOH campaign. We have available inventory in Phoenix for multiple forms of OOH, and our interactive online inventory map will make it easy for you to find what you're looking for at a price that will suit your budget.
But helping you find space isn't all we offer. We'll also support you throughout your entire campaign, from printing, shipping, and installation to tools that will offer you detailed campaign analytics to help you maximize your return on investment. When you're ready to start your OOH campaign in Phoenix, we at True Impact Media will help lead the way.
Sources: