Some matches seem like they were made in heaven. Think of iconic pairings like cookies and milk, Calvin and Hobbes, or bonfires and beaches. Sure, each is great on its own. But when you put the two together, amazing things can happen––especially when you're ramping up a new marketing strategy and building brand loyalty.
That's how it is with sport advertising and out-of-home advertising (OOH). When the biggest teams and sports brands in the world want to get a message to consumers, they turn to OOH. And OOH is there with game-saving solutions, innovative methods, and time-tested techniques for dazzling sports fans with beautiful, effective advertisements wherever they are.
Curious to learn about how this dynamic duo works together? Keep reading for everything you need to know about the opportunities in the OOH advertising space.
How OOH Benefits Sports Advertising
OOH advertising presents several incredible benefits to brands in the sports industry. Professional teams with huge followings benefit from the ability to reach those audiences all over the world. At the same time, less recognizable brands can use OOH strategies to boost their profile and attract new fans.
Some of the best benefits that OOH advertising has to offer are:
Builds brand awareness – OOH advertising is an excellent marketing strategy and an opportunity for a sports team to promote upcoming events or keep their fans engaged during the offseason. With team logos, clever slogans, and endorsements from their most recognizable athletes, they can keep their brand at the forefront of the public's mind without being at the stadium.
Reaches people everywhere – OOH advertising can happen anywhere that isn't inside the house or at the live sport event. And since it can happen anywhere, it has the potential to reach people everywhere.
Offers audience targeting – In the world of public relations, OOH advertising provides incredible opportunities for placing highly targeted ads that connect with the right demographic. Choosing the right location is a key way of doing that—there's no better way to reach your target audience than by advertising in the neighborhoods where they live and work.
Offers visibility – Compared to other advertising methods, OOH ads get seen by consumers. For example, Arbitron reports that 71% of people who pass billboards while driving notice them.
But the best thing about OOH advertising for brands in the sports industry? It's impactful. According to some studies, OOH ads prompt a response in about 60% of consumers, potentially helping increase your advertising revenue.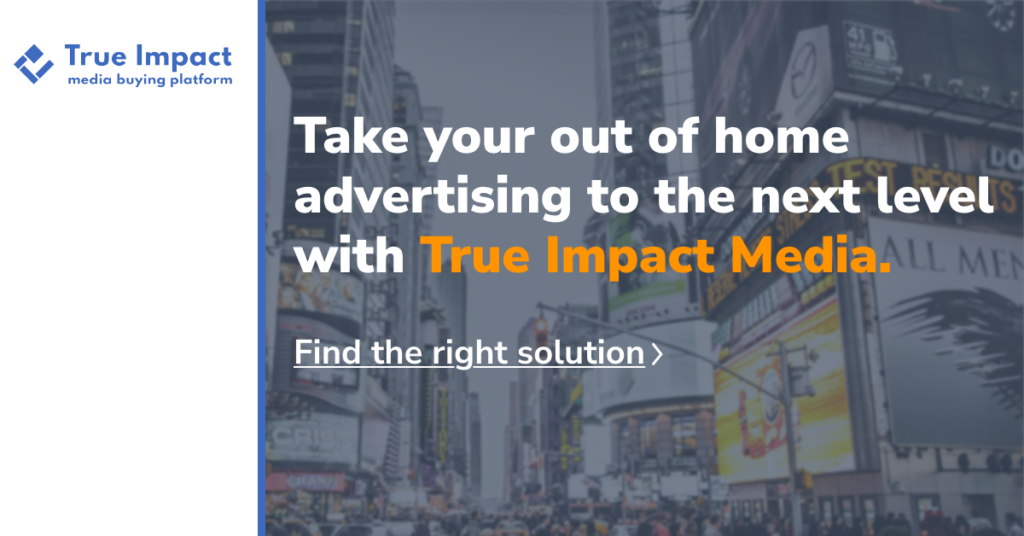 How Sports Brands Use OOH
Every day, enterprising ad executives envision new and exciting ways of using OOH advertising strategies in conjunction with sports marketing advertising to boost their brands. They understand the potential for OOH advertising to reach millions of sports fans worldwide, and they're taking advantage of that exposure by crafting eye-catching and compelling ads.
Placing your advertisement where your audience is most likely to encounter it is essential. And OOH advertising's ability to go everywhere makes finding your audience easy.
For example, professional teams can reach their fans by advertising at sporting events or in areas where those fans are known to be. That includes places like:
Home cities
Near sites for related interests or activities
In densely populated pedestrian areas
On major highways
Inside stadiums and arenas
In terms of content, advertisers are capitalizing on the aspects of sports that sport consumers love the most. Using world-famous athletes in advertisements to front ad campaigns generates excitement around the product and amps up engagement.
At the same time, brands are also exploring clever sports advertising ideas to engage fans. From leveraging the competitive spirit at the heart of sports—and in the hearts of sports fans—to harnessing the power of clever branding that supports the hometown team, advertisers are playing to the emotional aspects of professional sports to power campaigns in the advertising space.
For example, take the 2019 partnership between two big sports brands:
New Balance
The Toronto Raptors
Leading up to the sporting event showdown between the Raptors and the Golden State Warriors at the NBA Finals, New Balance and the Raptors inundated San Francisco with immense billboards that were the equivalent of the razzing that happens between teams before a game. They featured clever taunts, lists of teams the Raptors had already defeated, and imposing images of one of the Raptor's star athlete players.
The campaign was an innovative way to generate buzz surrounding the upcoming game, especially on social media. But it was also effective at bringing attention to New Balance and the Raptors as brands and brand ambassadors.
True Impact Media
The best sports advertising ideas are the ones that connect with consumers, provoke a response, build brand loyalty, and offer a return on your investment that makes it worth every penny. But stepping into the ring of OOH can be a losing game if you don't know the rules or understand the consumer behavior of your target audience.
That's where True Impact Media comes in. We believe in the power of OOH to build brands of all kinds, and we know the entire playbook by heart. Our innovative media buying platform enables you to work with an all-star team of dedicated experts to plan, launch, and manage your OOH advertising campaign—plus detailed tracking and analytics so you know how your ads perform.

Getting started with OOH in the realm of public relations is as easy as joining a pick-up game. Contact us to get off the sidelines today.
Sources:
AdQuick. What Are The Benefits of Outdoor Advertising? https://www.adquick.com/blog/what-are-the-benefits-of-outdoor-advertising/
Back 40 Design. Billboard Advertising Statistics, Cost & Effectiveness. https://www.back40design.com/blog/billboard-advertising-statistics/#
The Mercury News. How Kawhi Leonard is now trolling Warriors in Oakland. https://www.mercurynews.com/2019/05/31/how-kawhi-leonard-is-now-trolling-warriors-in-oakland/
MoviaMedia. OOH and Sports Marketing Make a Great Team. https://movia.media/moving-billboard-blog/ooh-and-sports-marketing-make-a-great-team/