There's nothing like a big game to rouse a crowd with the thrill of competition—and for savvy brands and businesses, those powerful emotions deliver a unique opportunity to reach sports fans already rapt in attention.
That said, the world of sports arena advertising is popular, and if you're thinking of getting in the sports marketing game, you'll need a guide to give you a game plan. With that, let's get you off the bench and tackle everything you need to know about advertising at sporting events.
How to Advertise at Sporting Events
Part of what makes OOH advertising at sporting events so exciting is the sheer amount of options you have for where you advertise, who your ads cater to, and the marketing methods you use.
Taking advantage of sport advertising methods at large sporting events means you'll be reaching some of the busiest, most frequented locations in the world. Brands advertise in nearly every kind of sports entertainment venue or location, whether those are venues for professional leagues like the NBA or MLB, minor league or college teams, or even high school gyms and little league stomping grounds.

Nearly anywhere that sports are played is fair game. This includes live sport places like:
Arenas
Stadiums
Fields
Golf courses
Nascar tracks
Swimming pools
Within each location itself, there are dozens of opportunities to reach different demographics of consumers. If you're interested in place advertising, you can post ads around the parking lot or entrances, through the concourse and concession areas, near the seating areas, and even on the playing grounds themselves to help broaden your brand awareness.
This is why advertising at sporting events is such a vital marketing strategy of OOH advertising: It allows advertisers to make use of traditional advertising styles, but it's also an opportunity for taking advantage of the newest available technologies—and even innovating some new ones.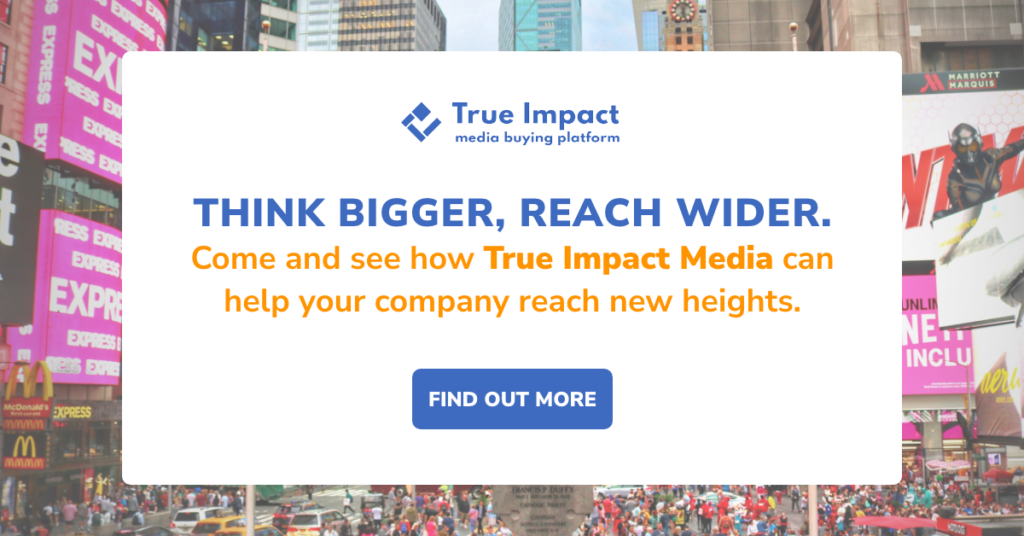 In sports industry advertising, the old and the new converge. Some of the most popular place-based advertising options include:
Billboard ads – Posters of all sizes can line concourse walls, dominate parking lots, or go digital on jumbotron screens. 
Branded areas – In professional venues, brands can sponsor reserved areas like VIP lounges, smoker's rooms, or other exclusive locations. Brands can fill these rooms with a variety of assets and materials, like posters, flags, and banners. Ashtrays, cups, and branded seating are also options.
Restroom ads – Restrooms see a lot of action at sporting events—just ask anyone who's ever gone through three or four stadium beers before it's even halftime. Posters, digital screens, and murals are all ways to capture your target audience when they aren't watching the game. 
Sideline and wall banners – Advertisements draping the fence along the outfield or the third-base line are iconic fixtures of pro-league baseball stadiums. They're also an effective advertising technique that puts your brand image at the center of the action whether consumers are watching their favorite sports team from the stands or from home. 
Court wraps – Like sideline banners, court wraps make sure that your ad is the center of your viewers' attention. They wrap around—or even on—basketball courts so that your ad is visible to the entire arena.
Concessions – From cups and cup holders to napkins, popcorn bags, and more, there are tons of creative ways to advertise (and show your team spirit) at sporting events concessions stands. Stand-up posters, digital kiosks, and video screens are perfect for reaching consumers while they're standing in line and need something to occupy their time.
Benefits of OOH Advertising At Sporting Events
Advertising at sporting events presents an array of incredible opportunities to get your message out to consumers who are likely to be interested in what you have to have to offer.
That said, it takes some strategizing to ensure your message to the right target audience segments. When planning a sporting event advertisement, consider your audience options:
Big crowds – When you advertise a sports event in an arena, stadium, or other sports venue, you have the opportunity to reach huge numbers of people. For example, the average capacity for major league baseball stadiums is around 40,000 people—all of whom could come face-to-face with your ad.
Captive audience – Sports advertising is one of the best examples of what makes OOH advertising so promising in general: people have no choice but to see it. Unlike internet or social media pop-ups that can be dismissed with the click of a button, the audience at a sporting event regards your ad as part of the overall sports fan experience. Even more so, consider the power of athletes in advertisements and how they can use their talents and voices to capture your audience through marketing.
Targeted audience – It's not easy to find advertising space that lets you reach thousands of people and guarantees that those people want to buy what you're selling. That's what advertising at sporting events does: it gives you access to an immense audience of people with a shared interest in the live events. Tailoring your ads to the event in question can only help pique the audience's interest.
Get In The Game with True Impact Media
Whether you advertise at your local high school stadium or at one of the biggest sports venues or games (like the Super Bowl) in the country, True Impact Media touts the experience to make your sports marketing campaign a home run.
No one knows OOH advertising like the experts at True Impact Media. With years of professional acumen and an unbounded passion for outdoor advertising, we have the expertise and the commitment to help you plan, implement, and maintain OOH advertising campaigns that reap winning results in the sports industry.

For advertising that makes an impact, reach out to True Impact Media today.
Sources:
Linchpin Seo. What is Sports Stadium or Arena Advertising and Field Marketing? https://linchpinseo.com/guide-to-sports-stadium-arena-marketing/