Outdoor advertising is the publicizing of a business's products and services to attract consumers' attention when they are outdoors. This is also known as out of home (OOH) advertising. It is an effective strategy that organizations use to market their businesses to existing and potential customers.
While there are multiple forms of outdoor advertising, it is imperative to use the appropriate outdoor media and be strategic when conducting an outdoor advertising campaign to achieve your goals in real-time.
True Impact Media is a media buying platform that offers multiple advertising mediums that fit your outdoor campaigns. Whether you want to build brand awareness, reach new customers and generate leads and sales, we are the perfect choice for you.
Our outdoor media platform service can solve all your business needs and help you achieve your goals in real-time. We are an industry leader in the OOH field and can help you achieve new heights for your business.
Types of Outdoor Advertising
The two main types of outdoor advertising are traditional OOH and digital OOH. Traditional advertising includes posters and billboards. Some companies also advertise on street furniture, subway stations, and point of sale advertising.
On the other hand, digital involves displaying videos and animations appealing to potential customers. A digital billboard needs a creative designer to create an eye-catchy design that will quickly grab the attention of your target audience. Luckily, today, technology has made things easier when designing digital billboards. Below are the types of both traditional and digital outdoor advertising.
Billboard Advertising
Billboard advertising is an effective outdoor ad that allows organizations to market their business on billboards. An organization installs billboards next to high traffic areas and frequently traveled highways to advertise products or services, build the brand, generate leads, and acquire new customers. Successful billboard advertising can be achieved by strategically installing your billboards to increase viewership. Below are different types of outdoor billboards.  
Bulletin Billboards
Bulletin is a large and standardized form of OOH advertising that you can use outdoor or inside a building. Installing bulletins is not just about reaching more people. Instead, it would be best to focus on attracting the right audience that can add value to your business. You can add images and scrolling text to make the billboard interactive to capture your target audience's attention quickly.
Mobile Billboards
Mobile billboards can go wherever the crowd is. You can have them moved to concerts or major events to increase brand recognition and visibility among the event attendees. It is possible to have mobile billboards appear more often at the events.
Digital Billboards
Digital outdoor ads are electronic displays for a company's products or services through images, videos, and animations. The images, videos, and animations occasionally rotate, showing different messages about the brand. A digital billboard design should be professional and appealing to attract your target audience. If you are thinking about implementing this billboard ad you should learn more about digital billboard best practices.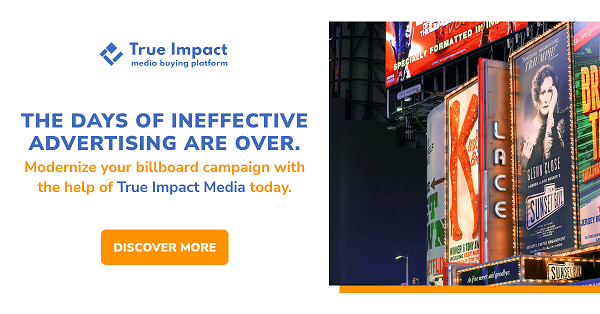 Posters
Posters are a common form of billboard advertising and are usually visible to commuters and residents. They convey a simple message about the brand, making them more educational and informational. You can create more appealing, engaging, and far-reaching posters by incorporating QR codes.
Junior Bulletins
Junior bulletins are slightly smaller than bulletins. They are primarily placed in busy areas and along highways. Junior bulletins work well and deliver results in areas where traditional billboards cannot fit because of the size.
Junior Posters
Junior posters are located mainly in dense urban areas and on smaller roads where large posters or bulletins may not be suitable. Junior posters boost the billboard ad campaigns and are suitable for seasonal or short-term campaigns. The main targets for junior posters are pedestrians, ethnic markets, and vehicular traffic due to their distribution.
Walls & Spectacular Advertising
Spectacular billboards and walls are large, elaborate, and unique in scope execution. Its design gains maximum attention because of its appealing effects, such as special lighting, moving parts, and electronic zippers. This can also be considered wallscape advertising and is located in high-traffic areas or business districts to quickly attract viewers.
True Impact Media is a one-stop shop for all your outdoor advertising needs. Whether you want to cover the wall outside a local hotel or a large building within the area, we will help you fulfill your OOH needs.
Why Is Outdoor Advertising Important?
Below are several reasons why investing in outdoor advertising is worth value for your money.
Out of Home Advertising is Affordable
You do not need to break your bank account to achieve your outdoor advertisement goals. Billboard advertisement for small businesses is cost effective. You need to determine your ad budget to buy space media for your outdoor advertisement.
This is a long-term marketing strategy that can help you yield more results in the long run. Customers get more familiar with your brand since you buy the location of your billboard and the length of time.
Maximum Exposure of Your Brand
Generating new customers requires high-level marketing campaigns with maximum exposure. With billboards, you can reach out to a wide audience in heavily trafficked areas, thus increasing brand visibility and familiarization.
Potential customers who pass the area frequently will keep seeing the billboards and getting more familiar with your brand. This can help them make quick purchasing decisions, thus, increasing leads and sales and return on investment.
Outdoor Advertising Campaign Saves Time
Using OOH Ad can save you time without compromising the quality of your marketing campaigns. Once you put up a billboard, you do not need to pursue your potential customers to check out the Ad if you place the billboard in a strategic place.
A well-designed and strategically placed billboard is a point of sale that lets you acquire new customers and leads without spending much time. You can sit back and wait for customer calls for inquiries about your products or services.
OOH Advertising Reach a Wide Audience
Brand visibility is one of the primary advantages of outdoor advertising. Billboards are visible to many people from different regions who commute within the areas you've installed your billboards.
It is a single marketing strategy to reach a wider audience as you increase brand visibility and generate new leads and sales. It is easy to access new customers you never expected to buy from you. Customers can come from outlying areas to buy from you just because they saw your billboard somewhere with customized services that they've been looking for.
Billboards are Always Working
Unlike TV or radio advertising, where you may have to pay to run your ads a few times a day, you do not need that with outdoor advertising. A billboard works 24/7, and customers passing the area can spot it and get the message right away.
Customers who keep passing the area keep seeing your ad, unlike other mediums where they must tune in to listen to an ad. This repetitive exposure keeps the minds of your potential customers connected to your brand, thus, increasing the chances of more leads and sales.
Are you ready to increase brand recognition and reach your target audience through outdoor billboard advertising? True Impact Media will help you achieve your goals. We mix traditional and digital outdoor advertising techniques to help you build your brand visibility and capture your target audience in real-time.
Characteristics of Outdoor Advertising
The effectiveness of your outdoor advertisement determines the outcome of your campaigns. Below are the characteristics that make your outdoor ad effective.
Simple Message
The first impression is vital in outdoor marketing. Customers should quickly understand the message to make the ad more impactful, and the content should be in simple language that everyone understands. It should not be tricky or complicated. The message should be short, simple, and straight to the point.
Appealing and Eye-Catchy
Different types of billboards should be attractive to grab the attention of your target audience quickly. Below are factors to consider.
Word the headlines properly to make them attractive clear, and easy to read.
Use pictures related to the products or services that you are advertising.
If possible, quote the price of your products or services in the advertisement copy.
It should have an attractive border around the copy to distinguish it from other ads.
Use appealing colors and images to grab the attention of commuters and stimulate curiosity quickly.
Give a Lasting Impression
Outdoor advertisement copy should have a conviction value on the reader. This makes the viewer trust your products' quality and satisfies them. Include the outstanding features of the product but avoid exaggerating because it might affect the value of your product when a customer purchases.
Make it Educative
The specific audience you are targeting should know the use of your products to help them make informed decisions when planning to purchase similar goods. The advertisement copy should include the product sources, uses, prices, and the services you offer along with the product. This minimizes inquiries and questions from your audience since they already know what your product offers.
Memorable and Lasting Impression
The advertising message should give the viewer a lasting impression without spending much time grasping the content on the billboards. This is possible if the ad repeats time and again. Repetitive ads instill a permanent image in the viewer's mind about your product, thus, promoting quick purchases when the viewers need similar products or services.
Boost Brand Visibility and Grow Your Business with Out-Of-Home Advertising
With multiple outdoor advertising mediums available today, you can increase brand visibility and engagement and grow your business in real-time. True Impact Media is a one-stop shop for all your outdoor advertising needs. Whether you need outdoor billboard advertising, digital billboard, transit advertising, spectacular advertising, signage, airport advertising, or bus advertising, among many others, we've got you covered. Want to know a suitable OOH media for your business? Build your OOH campaign here.

Sources:
Onescreen.ai. What is Transit advertising and is it right for me?
https://www.onescreen.ai/blog/what-is-transit-advertising-and-is-it-right-for-me
Penji. 9 Types of Outdoor Advertising (with real-world examples)
asr. 7 Billboard Types You Can Use For Your Business
APPLETON. Digital VS Traditional: The Best Billboard for Your Business
https://www.appletoncreative.com/blog/digital-vs-traditional-the-best-billboard-for-your-business/
Fliphound. What is a Junior Poster?
https://fliphound.com/outdoor-billboard-advertising-ooh-industry-terms-and-definitions-glossary/what-is-a-junior-poster
MediaLeaseOOH. Spectacular Advertising
AdQuick. What Are the Benefits of Outdoor Advertising?
https://www.adquick.com/blog/what-are-the-benefits-of-outdoor-advertising/
GOLDSUN. Outdoor advertising – 7 things you need to know